Volvo is evolving as a brand and are adjusting their long-term strategies to join the automobile industry's electric crusade and realise their own requirements to ensure half of their vehicles are powered by pure electric powertrains by 2024. To facilitate this, operating exclusively in the premium end of the EV market will not suffice, with CEO Jim Rowan stating that Volvo seeks to bring "premium, fully electric mobility to a much broader audience".
Enter the EX30, the primary model in Volvo's campaign into the more affordable market of e-mobility. Not only will the EX30 be Volvo's most economical EV to date, it will also be their most compact, at a meagre 4.23 metres in length, (25 cm short than the Mercedes EQA and nearly 30 cm shorter than the Audi Q4 E-Tron) and, in its most powerful configuration, the punchiest, fastest accelerating Volvo to date.
Clearly the EX30 has fixed its sights on younger customers living in urban areas who are keen to make the transition towards electricity but are currently lacking a suitable vehicle able to navigate the tight streets of cities, whilst simultaneously slotting into their less flexible budget range.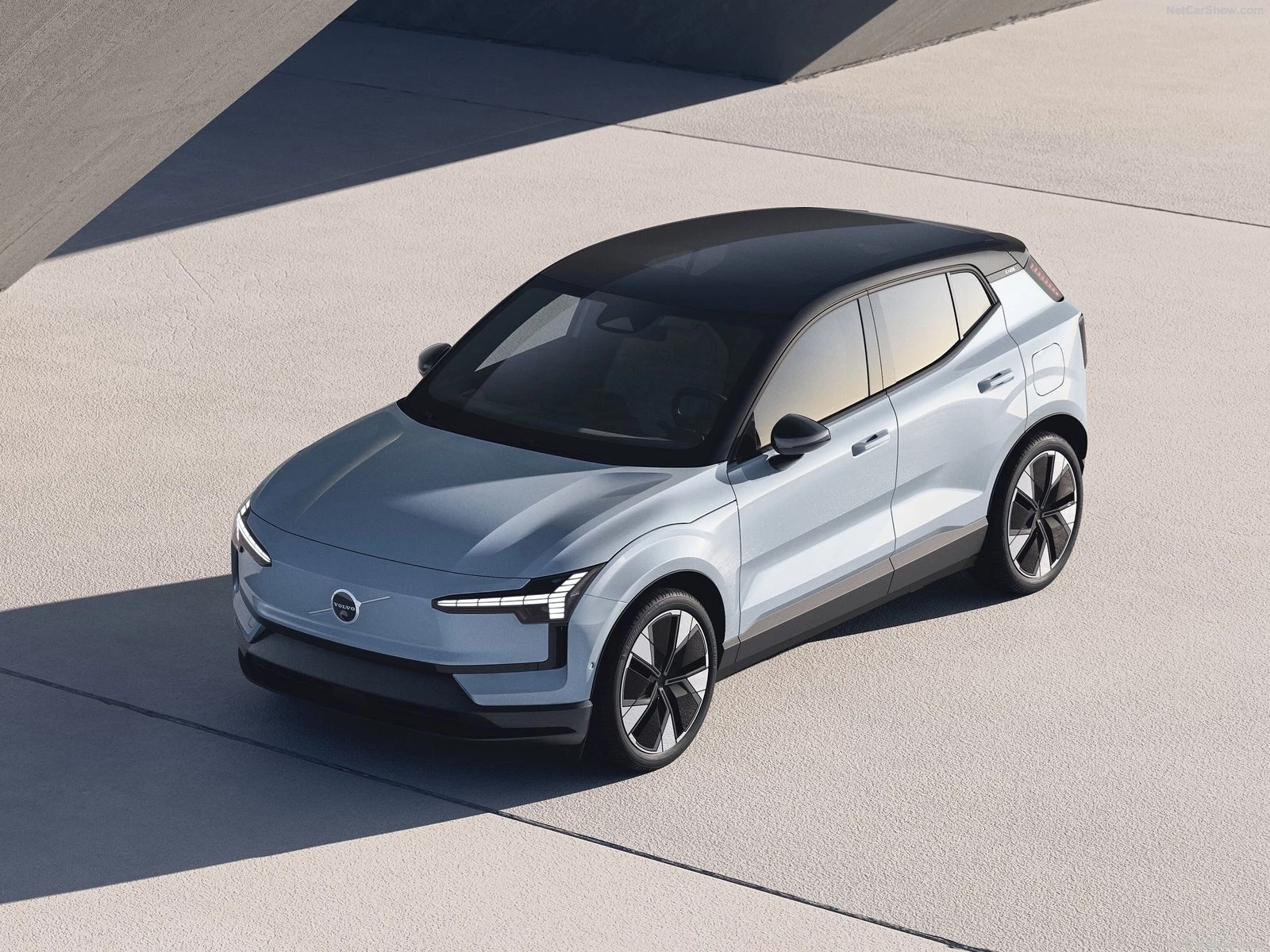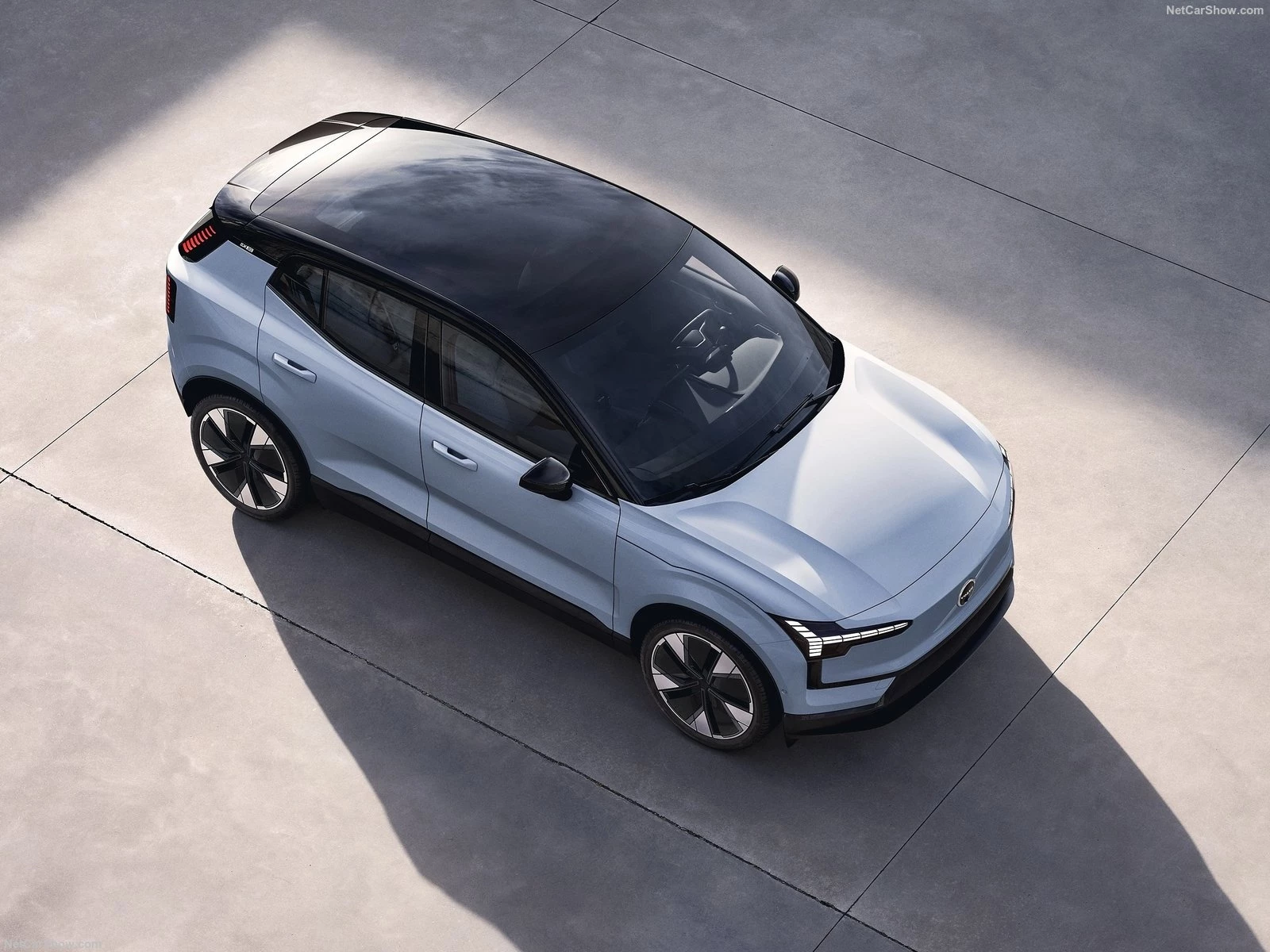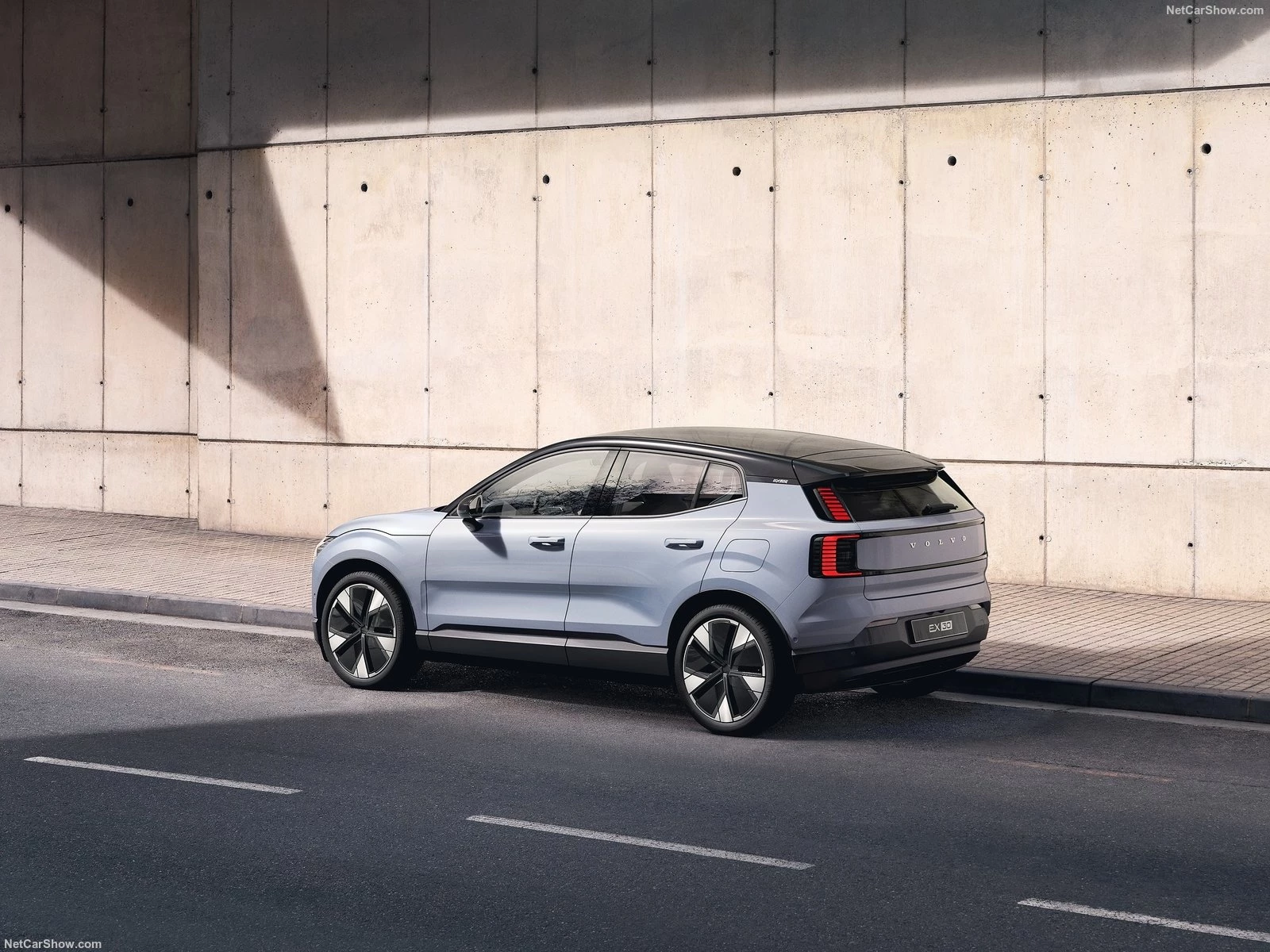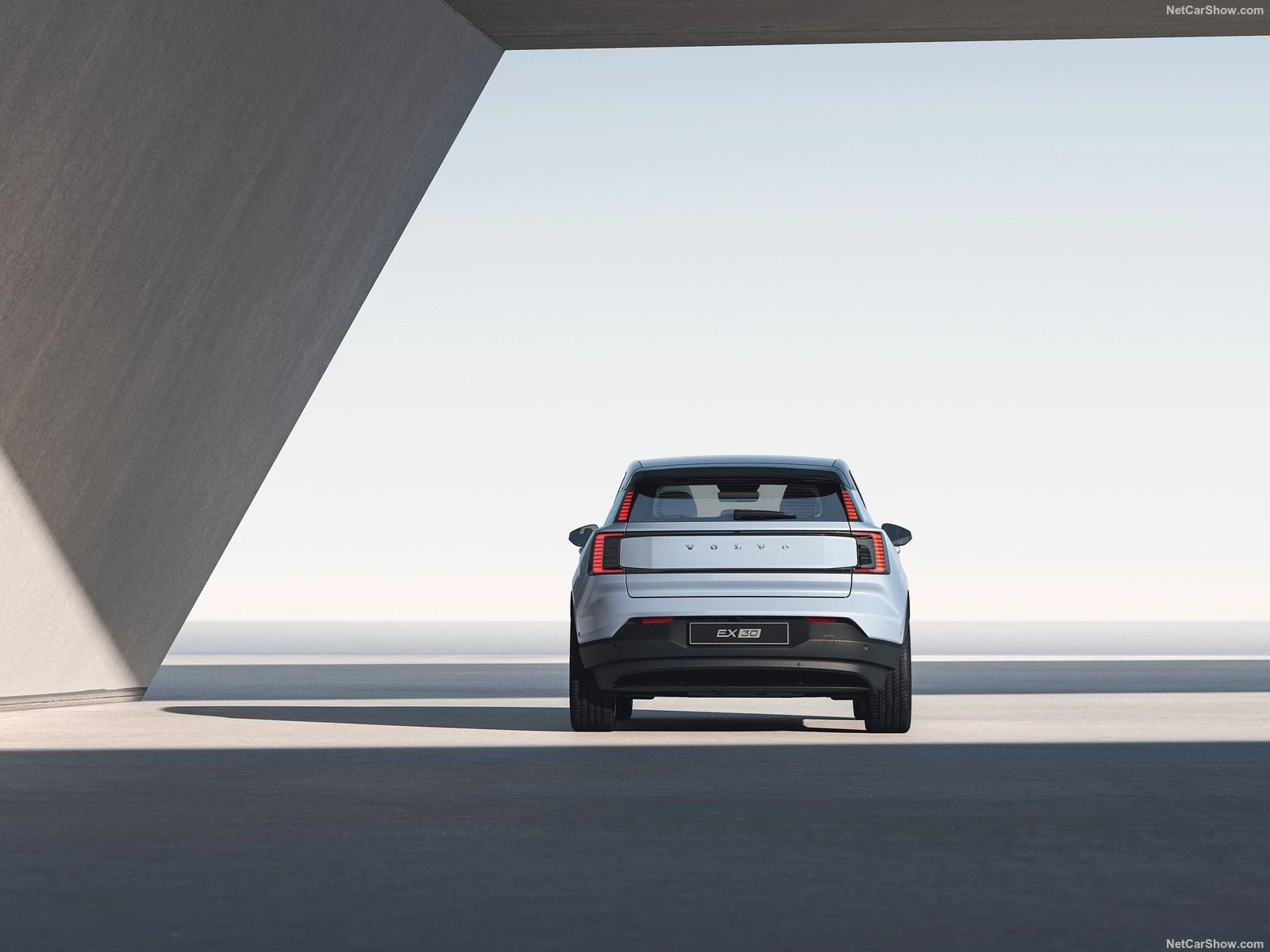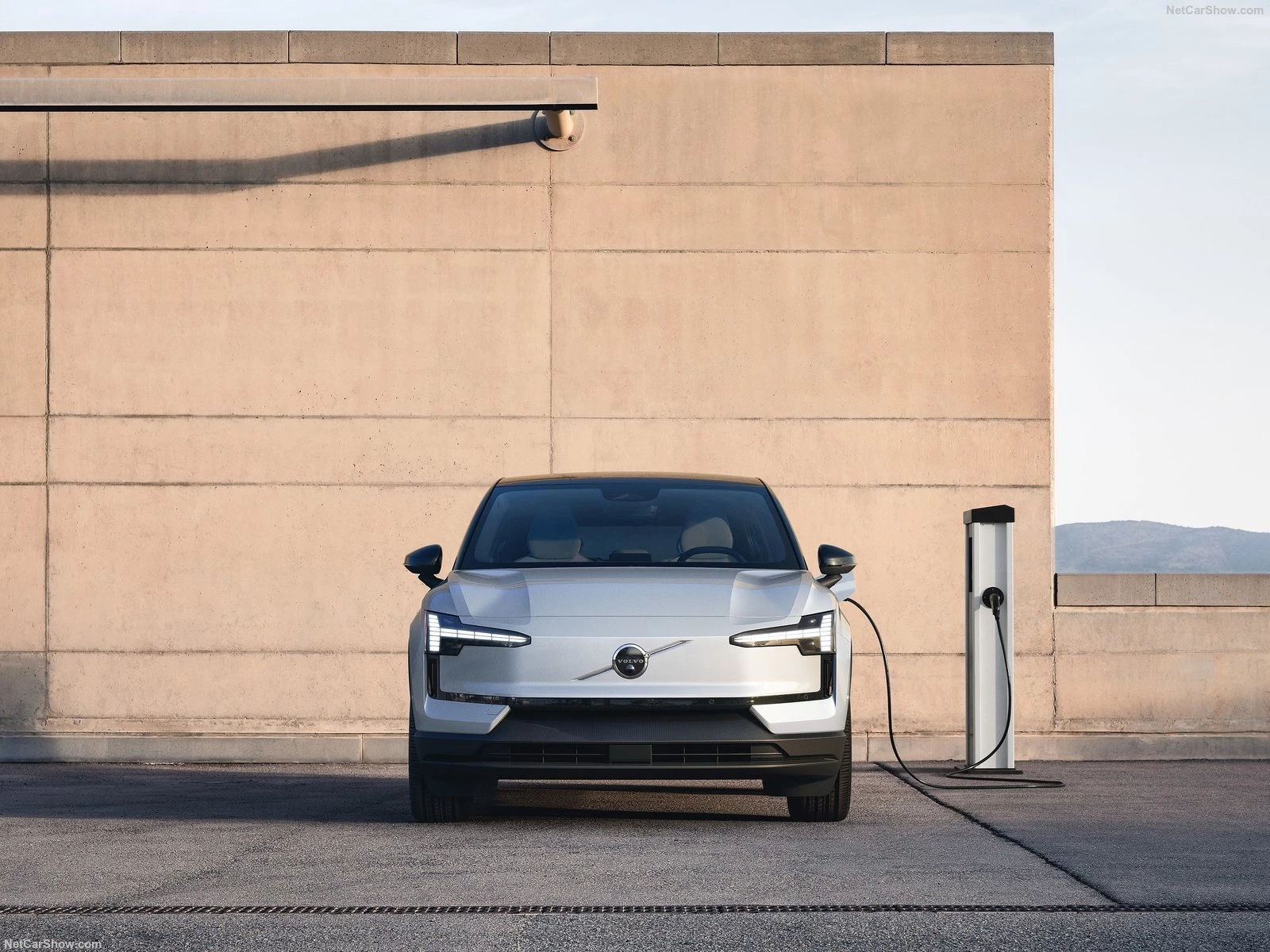 When released, the EX30 will join with the firm's EX90 flagship electric SUV, which considerably influences its exterior DNA. Like the EX90, the EX30 will feature Volvo's iconic "Thor's hammer" headlights, dotted brake lights, and sealed-off grille, as well as the Volvo brand name impressed onto the tailgate.
Additionally, to compound its compact and sturdy styling, the EX30 will possess contracted overhangs and a near-vertical rear end, while assuming a noticeably straight posture. According to Volvo, a lowered centre of gravity and more uniform distribution of weight, thanks to the chassis refinements, will allow the EX30 to be extremely agile in its native urban habitats.
Unsurprisingly, Volvo's stringent devotion to minimalism and sustainability has transferred into the interior of their latest entry-level model, most obviously in how the digital instrument cluster has (in a move strikingly reminiscent of Tesla) been absorbed into the 12.3-inch central touchscreen.
This touchscreen will display and allow manipulation of all the infotainment features including climate control, navigation, and driver information, whilst being driven by a Google-based Operating System that will provide access to services such as Spotify and Google Maps.
Four interior trims (with the names Breeze, Indigo, Mist, and Pine), which have been christened "rooms" by Volvo, will also be offered, with each combining a different range of recycled and sustainable materials such as upcycled denim fibres and recycled PET bottles, that have undoubtedly been integral in allegedly blessing the EX30 with the lowest CO2 footprint of any production Volvo.
Interior storage also lies at the crux of the EX30's design, with a storage area nestled between the front seats, a removal storage box lying in the centre tunnel console, and a host of spaces to hold smartphones and other devices.
These come on top of a boot with a capacity of 318 litres, which can be extended to 622 litres when the rear seats are folded down. Moreover, Volvo have parted ways with door-mounted speakers and forged a new partnership with a single, continuous soundbar that encompasses the length of the dashboard and significantly saves on wiring and components.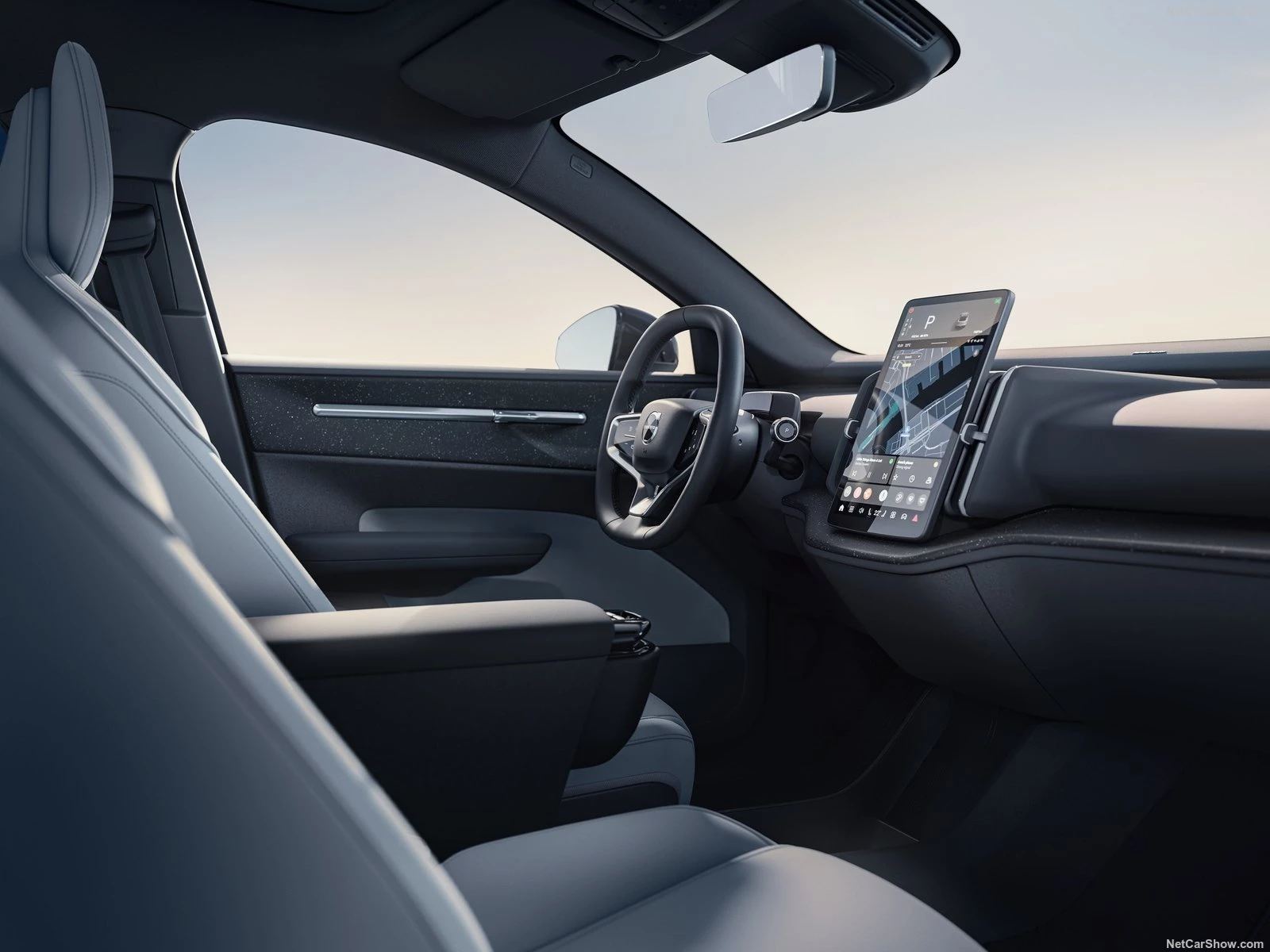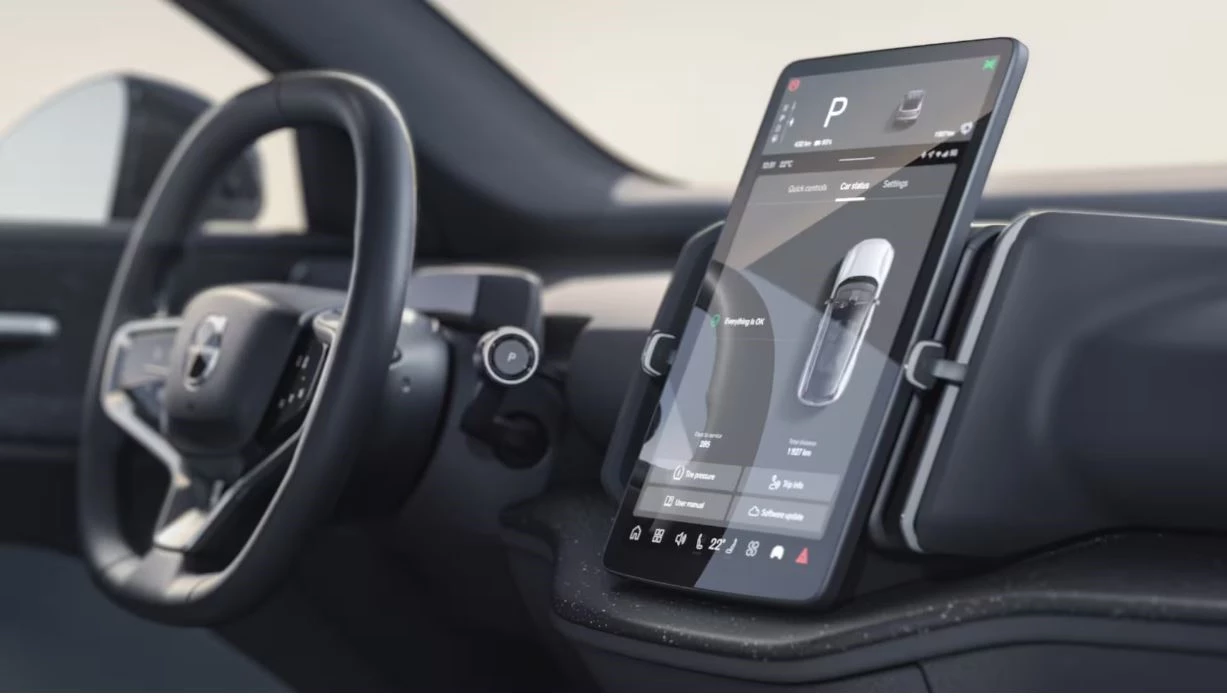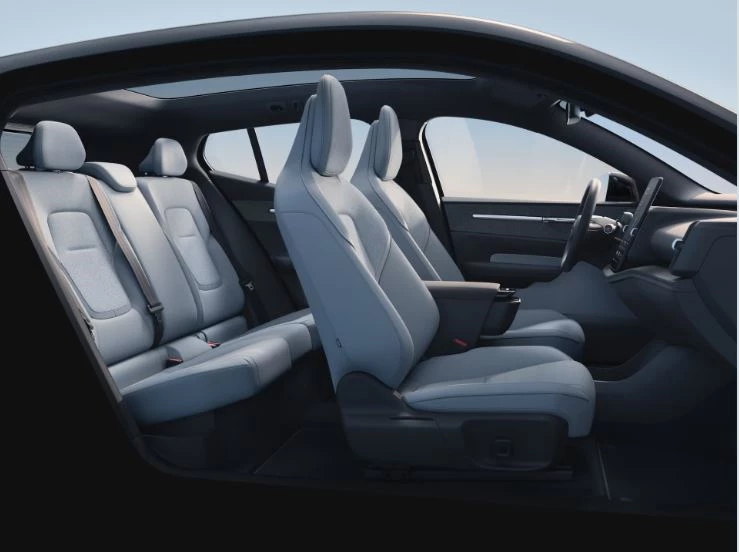 The EX30, like the Polestar 4, will use the same SEA (Sustainable Experience Architecture) that Volvo's parent company Geely utilise in their own Smart #1 electric SUV, and there will be three variants at launch. The cheapest of these will possess a single electric motor mounted on the rear axle that produces 268 bhp and 343 Nm of torque, and a 51 kWh battery with a lithium-iron-phosphate chemistry that offers a range of 212 miles and a 0-62 mph acceleration time of 5.7 seconds.
The second offering will be an Extended Range Single Motor version, which will be powered by an identical motor with a larger 69 kWh battery that uses a more efficient and energy-dense nickel-manganese-cobalt chemistry. As a result, this Extended Range EX30 should manage a claimed 298 miles on a single charge and be able to reach 62 mph from a standing start in a slightly quicker 5.3 seconds.
Finally, the most powerful and, by extension, most expensive variant will boast the same battery as the Extended Range Single Motor, but with a dual-motor configuration that provides all-wheel drive and produces 422 bhp and 543 Nm of torque. Despite the small dip in range to 286 miles, the EX30 Twin Motor Performance more than compensates, packing more power than an Audi RS Q3 or Mercedes GLA 45 S, and delivering an extremely impressive 0-62 acceleration time of 3.4 seconds, a figure not even matched by the Polestar 2 performance edition.
Concerning charging, the EX30 using the smaller 51 kWh battery will accept a maximum charging rate of 150 kW, allowing the battery to leap from 80% to 10% capacity in 26 minutes. On the contrary, the EX30 using the larger 69 kWh battery will be compatible with 175 kW charging that will enable a similar 10-80% charging time.
The least expensive iteration of the EX30 at launch will be the Single Motor in the Plus trim, with a price tag of £33,795. Features include two zone climate control with a heat pump, heated front seats, a heated steering wheel, adaptive cruise control, a rear-view camera, front and rear parking sensors, an 11kW three phase AC charger, and 18- or 19-inch alloy wheels.
This can be upgraded (with an obvious premium) to the Ultra spec level that entices customers with Park Pilot Assist (which can locate suitable parking locations and allow automatic parking), 20-inch alloy wheels, a panoramic glass sunroof, a 360 degree camera, and a 22 kW AC charger. As this trim is only paired with the 69 kWh battery models, it will cost from £42,045.
Volvo assures all customers however that all variants of the EX30 will be armoured with an arsenal of safety features and driver assistance systems, such as an alert that will be triggered if a cyclist, pedestrian, or vehicle passes close to the doors, although there will be no lidar system as seen in the EX90 that uses light pulses to detect obstacles and other vehicles.
Volvo's fourth electric model and first ambitious adventure into the more affordable segments of the electric SUV market is currently able to be ordered, with the first deliveries anticipated to arrive in the early months of 2024. After the initial launch of the vehicle, Volvo have confirmed that a third trim level known as Core will be released, which will lower the entry cost to somewhere between £31,000 and £32,000. A more robust, off road oriented Cross-Country version will also follow that will sport bespoke 19-inch alloy wheels, increased ground clearance, front and rear skid plates, and bulkier tyres. However, it has not yet been verified whether this model will be available in the UK.