In their long and proud history, Audi have distinguished themselves as one of the most eminent and celebrated manufacturers of high-quality luxury vehicles in the automotive industry and have always been an authoritative voice when it comes to melding performance with sublime comfort and striking looks.
Post-pandemic, as the supply chain issues that have debilitated the global economy are assuaged, the luxury EV market has emerged as an increasingly intense battleground between hardened veterans and ambitious start-ups, and Audi are perfectly aware of this recent rise in competition.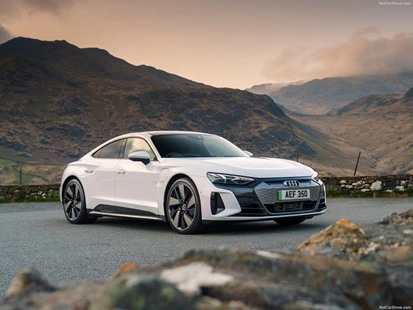 Electrification forms the basis of Audi's strategy for the foreseeable future, with the brand promising to completely phase out internal combustion technology from their new vehicles by 2026.
This means that after 2026, every new Audi model will feature either hybrid or full-electric powertrains, something that many other manufacturers have hesitated to pursue so quickly.
To meet this target, Audi is set to release a slew of electric models in the upcoming months and years to further grow their E-Tron range as well as a few final flourishes for their traditional petrol and diesel line up.
The first of these is the A6 E-Tron that will go on sale in 2024 and perches on Audi's Premium Platform Electric 800-volt architecture, which will sandwich the A6 E-Tron's 100 kWh battery between the front and rear axles.
The concept version of the car, which sits on the same platform, was capable of 434 miles of range, with the battery powering a four-wheel drive system that produced 469 brake horsepower. As a result, it can be expected that the production model will boast similar characteristics, with more expensive and more powerful variants featuring the four-wheel drive system present in the concept.
The A6 E-Tron will also come armed with a variety of exciting technological features from LED headlights with a customisable light signature, to projectors on the side of the vehicle that can display warnings to other drivers and cyclists, and even a built-in video game where a smartphone can be used as a controller.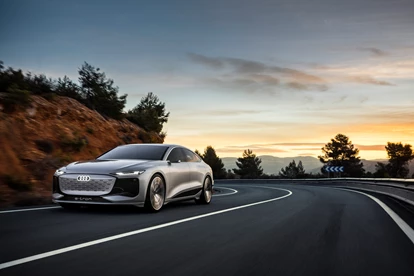 The Q6 E-Tron, which, as of now, has been staunchly guarded from the public eye by camouflage, is yet another addition to Audi's rapidly swelling E-Tron family that is due to be officially revealed early this year.
It will import many of its design queues from the Q4 and Q8 E-Tron models, including the rear light bar, LED headlights and sloping roofline, which continue to pervade throughout Audi's electric range. The Q6 will be an SUV underpinned by the same PPE platform utilised by the A6 E-Tron, which should therefore allow it to charge from 0 to 80% in a mere 25 minutes and will likely be offered with an array of different powertrain configurations and trims, including a potential sporty RS model.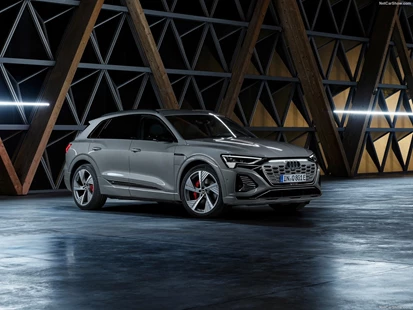 Coming as an estate equivalent to the A6 E-Tron, the A6 Avant E-Tron very much mimics the design motifs prevalent in the electric saloon on which it is based, albeit it with the longer body that would be expected from an estate.
The Avant A6 will also share many of the technological attributes of the standard A6 E-Tron and, due to the 800 volt architecture of the PPE platform, will support 270 kW charging and should be capable of around 435 miles of range. An electric RS model of the Avant A6, with all the customary high-performance trappings of Audi's elite RS brood, will be available later in the future.
Perhaps most exhilarating however is Audi's Sphere strain of electric concept vehicles that are truly aimed at the highest strata of the luxury EV market, even if they cannot be expected until 2025 at the earliest.
The GrandSphere will serve as a luxury electric saloon that succeeds the A8 and, aside from its sumptuously futuristic design, should feature level-four autonomous technology (which in theory would allow almost complete, unaided self-driving), four-wheel drive capabilities, and around 470 miles of range and 720 brake horsepower (exact specifications have not been revealed).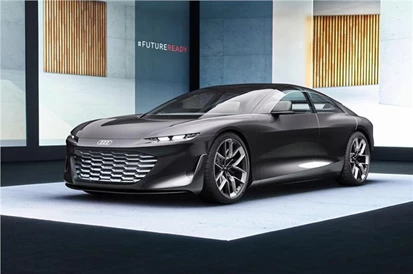 The SkySphere further supplements the futuristic design elements of the GrandSphere and infuses them with its own characteristically sporty scheme; it will be released as an electric roadster with a penchant for high-speed performance.
On the contrary, the ActiveSphere concept has only been teased and will be fully revealed at the end of January. Nevertheless, it is likely that the ActiveSphere will adopt the role of an all-terrain electric coupe with similar range and performance characteristics to the GrandSphere. As with any concept range, it can be anticipated that all the Sphere vehicles will place a particular emphasis on elaborate high-tech systems.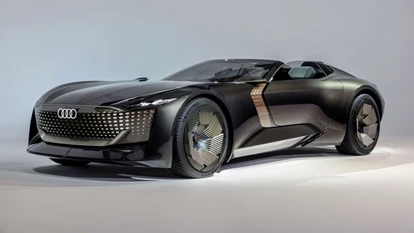 As is becoming increasingly apparent, Audi, more so than most brands, is highly committed towards shifting completely away from fossil fuels.
Despite this, by 2024, both the A4 and Q5 will have received updated models that will be offered with a diverse cast of petrol, diesel, and plug-in hybrid powertrains, even if they will not deviate considerably from the existing models.
However, instead of receiving a high-performance RS trim, the A4 will be followed by an electrified E-Tron counterpart that again signals Audi's enthusiasm to embrace battery technology.