In the first quarter of 2023, BYD was the best-selling car brand in all of China. Additionally, BYD's Blade battery architecture (which integrates the battery into the skeleton of the vehicle to increase interior space and reduce weight) has been snatched up by Tesla and other premier EV manufacturers.
Furthermore, as the world has tended towards increased specialisation and globalisation, with car manufacturers often making use of other company's components, BYD have remained steadfast in their devotion towards producing all their own parts, including semiconductors.
It should serve as no surprise then that, with the emerging ascendancy of Chinese companies, who are beginning to actively challenge Western manufacturers and pivot towards the European and American markets, BYD are launching a new range of EVs that will soon be available in the UK.
The first vehicle in this range, which can be purchased as of now, is the Atto 3, at first glance yet another link in the seemingly infinite chain of electric SUVs. However, where the exterior design of the Atto 3 is innocuous and lacking in anything to distinguish it from the rest of the field, the interior is about as outlandish as is possible, with vegan leather upholstery, red guitar strings across the door bins, red stitching and piping on the seats, light grey and blue trim and panels, and air vents that could have been stolen from a sci-fi spacecraft.
Three trim levels exist (referred to as Active, Comfort, and Design) with each equipped with a vast array of standard features including dual-zone climate control, keyless entry and ignition, a heat pump, a panoramic roof, 18-inch alloy wheels, LED headlights, a rear-light bar, air purification, reactive ambient lighting, electric front seats, an eight-speaker stereo, and vehicle-to-grid charging capabilities. A 12.8-inch infotainment screen that can be rotated between landscape and portrait configurations with the touch of a button and features Android Auto and Apple CarPlay compatibility, dominates the dashboard of the Active and Comfort trims, with the Design trim utilising a larger 15.6-inch screen.
The Atto 3 is underpinned by BYD's bespoke e-Platform 3.0 architecture and is powered by a single electric motor poised on the front axle that generates 201 bhp and 310 Nm of torque, and a 60.4 kWh battery with 260 miles of range. Moreover, the Atto 3 also comprises 440 litres of boot capacity, alongside a host of autonomous and safety features including lane assist and automatic emergency braking and will cost between £36,990 and £38,900.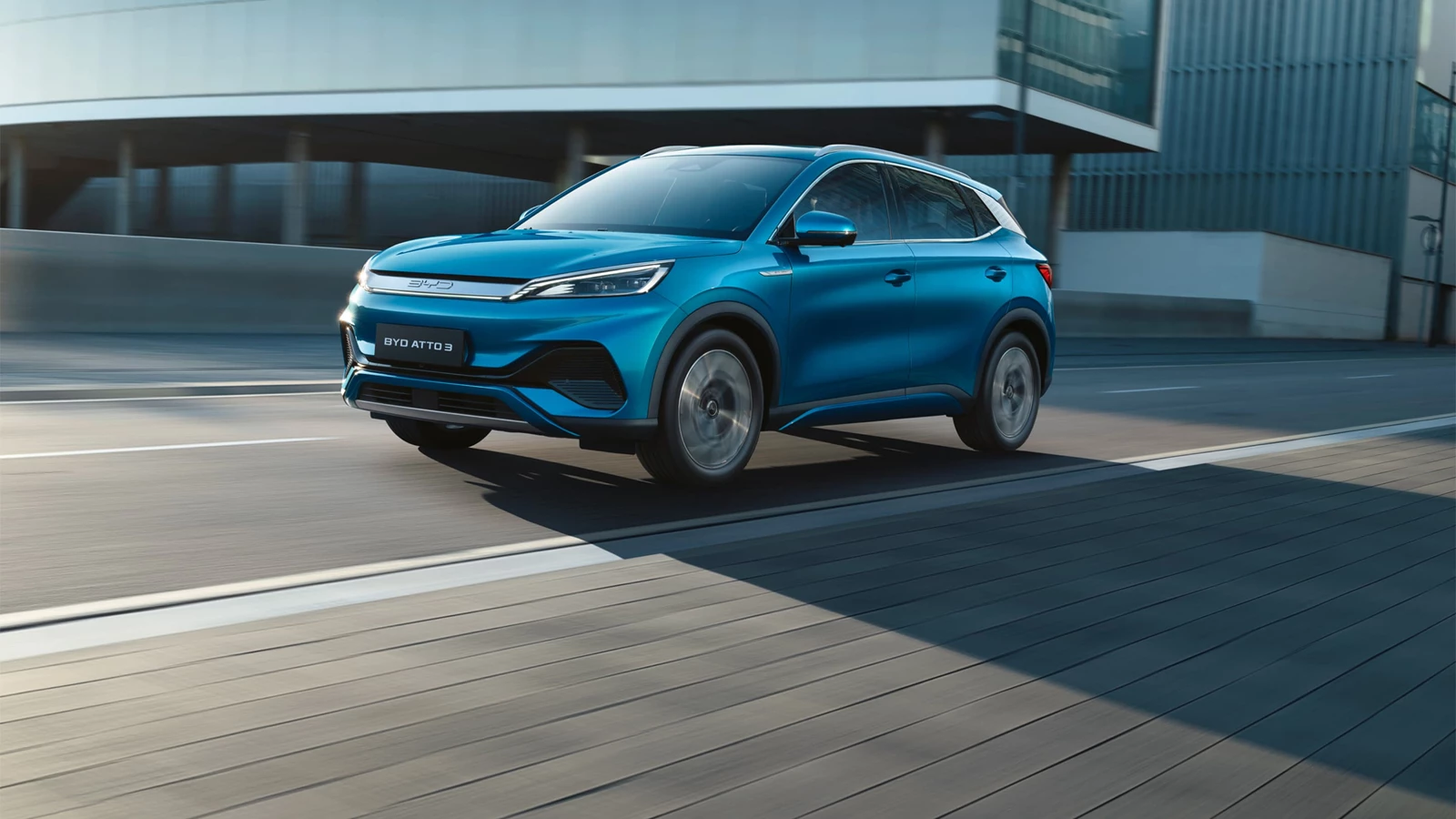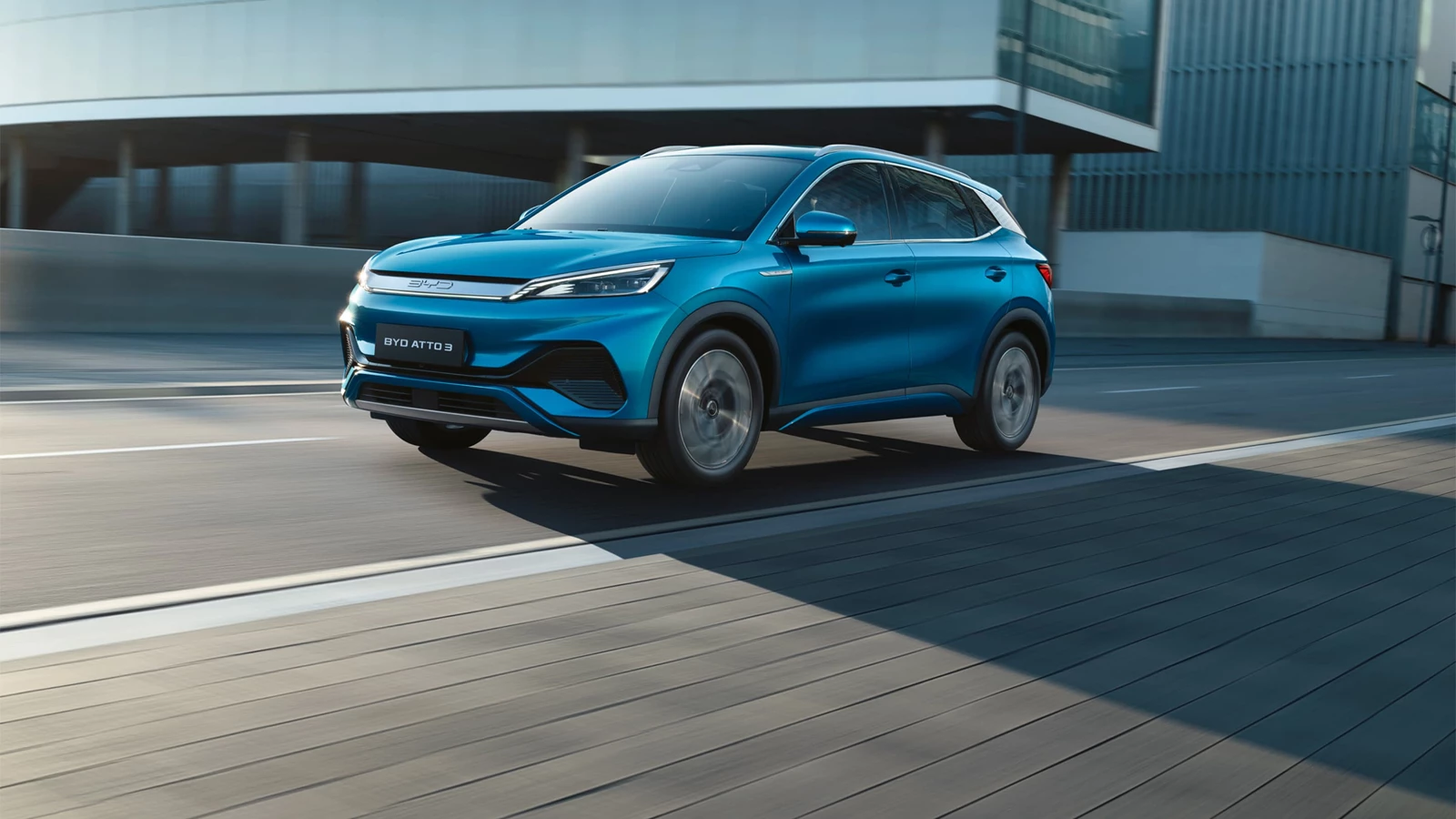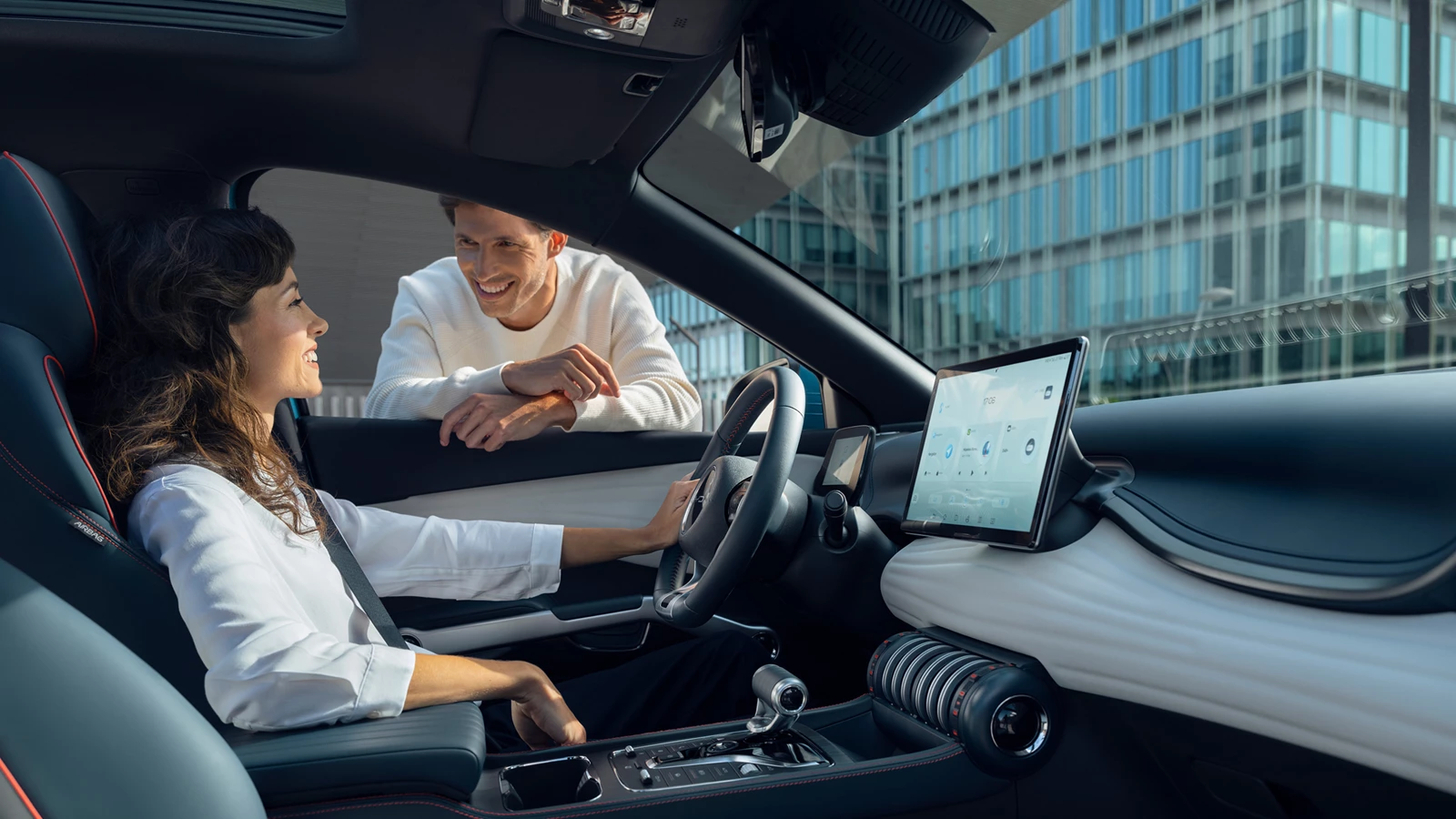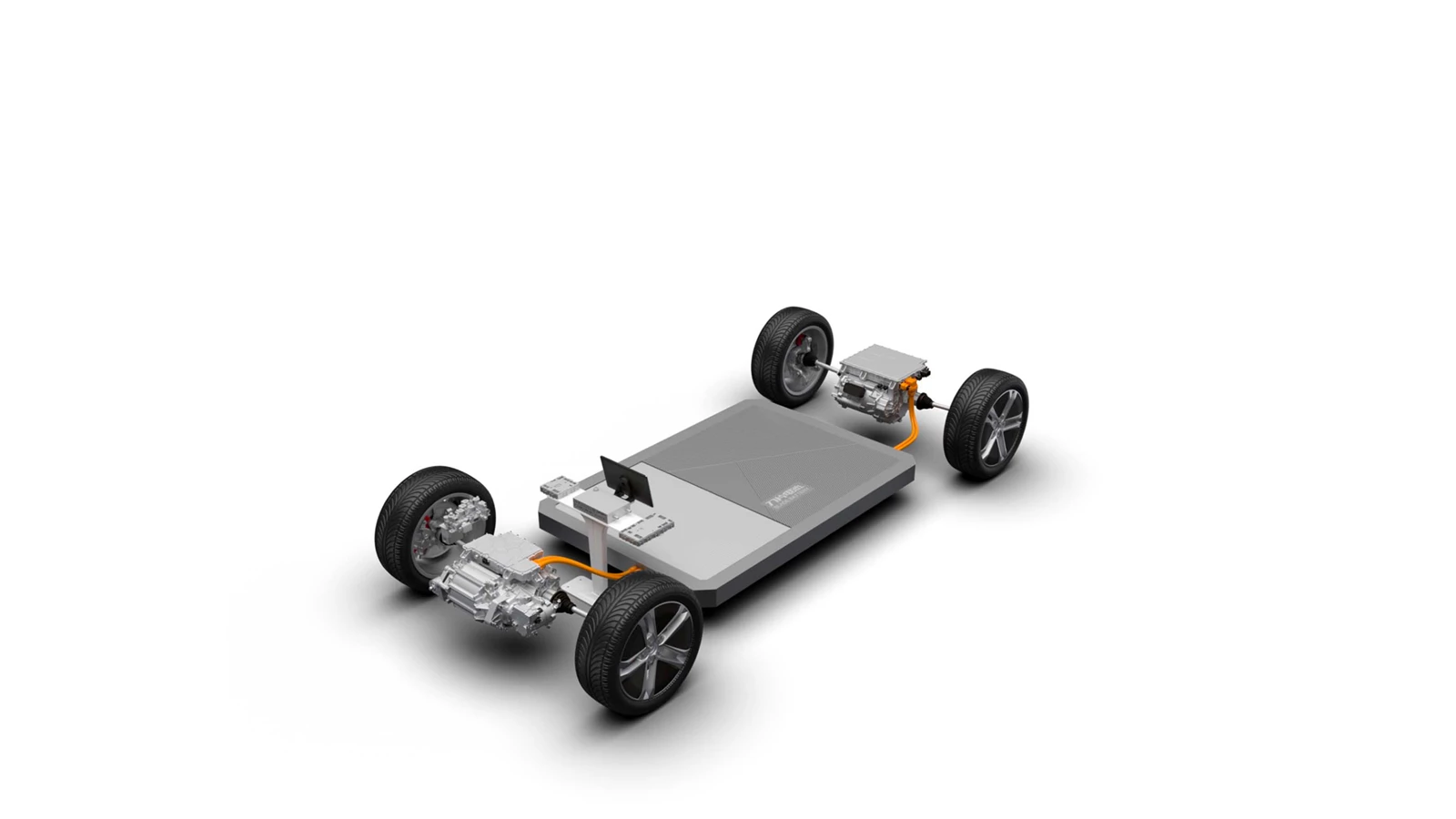 While the Atto 3 is intended to rival vehicles such as the VW ID.4, Skoda Enyaq iV, and Kia Niro EV, the second member of the new BYD brood, the Dolphin, is positioned as an electric hatchback that will contend with the MG4 and Nissan Leaf. According to BYD, the Dolphin, hence its name, is intended to echo an aquatic creature in its sleek, elegant profile and angular door creases, in which it will also feature a zig-zag LED bar at the rear.
Four trim levels of the Dolphin will be offered, although only the Comfort and Design variants will be available in the UK this year. Both the Comfort and Design models boast the larger 60.4 kWh battery that provides approximately 265 miles of range and is compatible with 88 kW DC fast charging, and a 204 bhp electric motor. However, as befits a range-topping model, the Design trim level will include vehicle-to-load charging capabilities, wireless phone charging, rear privacy glass, and a panoramic sunroof.
Whilst the Comfort and Design models are expected to arrive in the upcoming months the Active and Boost Dolphin variants, which will be cheaper due to the smaller 45 kWh battery pack, will not be available until 2024. The Active will be powered by a 95 bhp electric motor, with 211 miles of range and 60 kW fast charging compatibility. A heat pump will also come as standard. On the other hand, the Boost will utilise a more potent 176 bhp motor with 193 miles of range and the same charging capabilities. The extra cost yields larger 17-inch alloy wheels and multi-link rear suspension for enhanced comfort.
The BYD Dolphin will employ the same rotating infotainment screen as the Atto 3 and will implement a wealth of interesting design features, even if it is more sensible in terms of styling than the eccentric Atto 3 overall. The Dolphin is also the first electric vehicle of its class to be underpinned by an 800v architecture that provides more consistent charging, with prices varying from £25,800 to £32,500 depending on the trim level selected.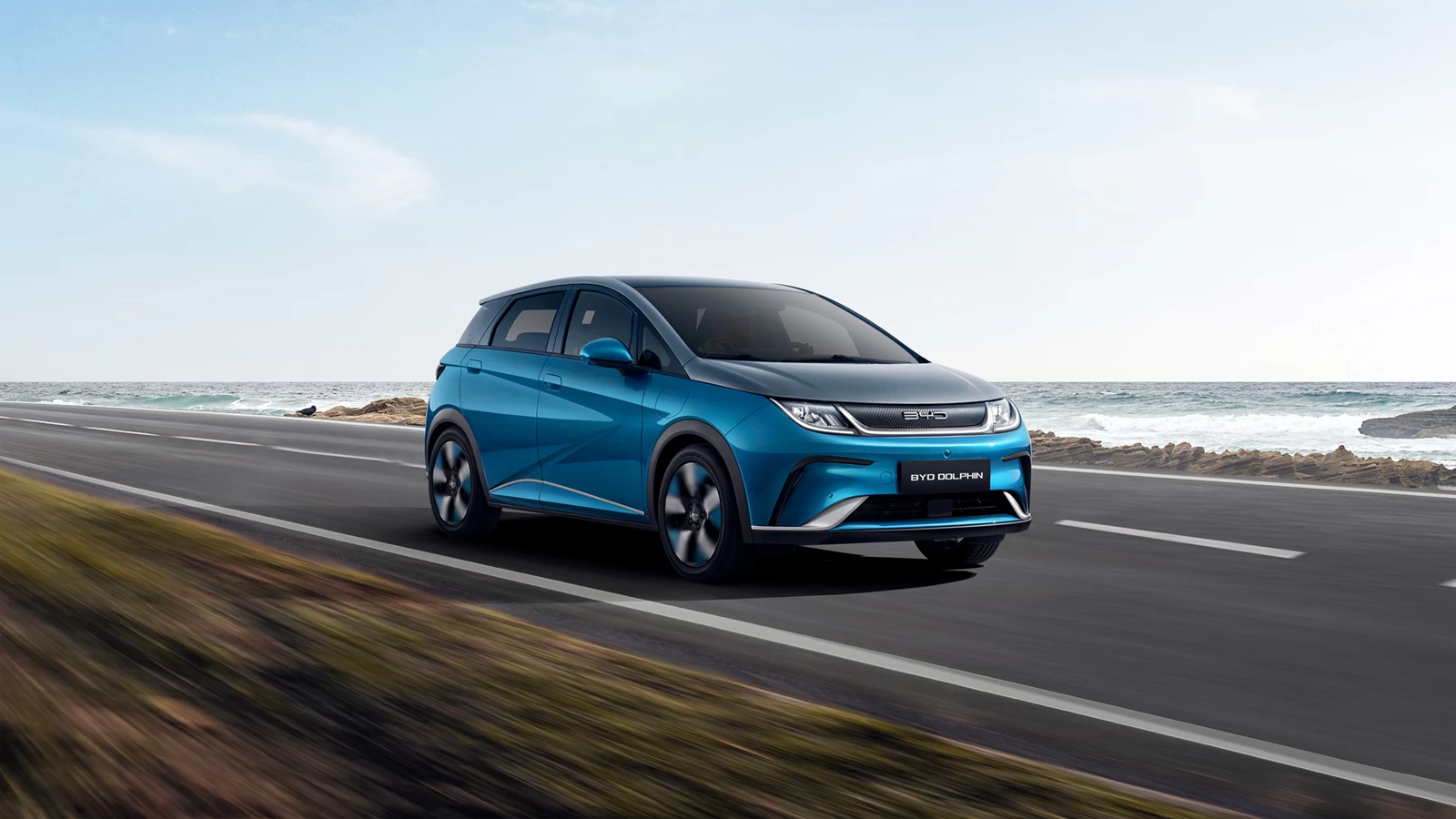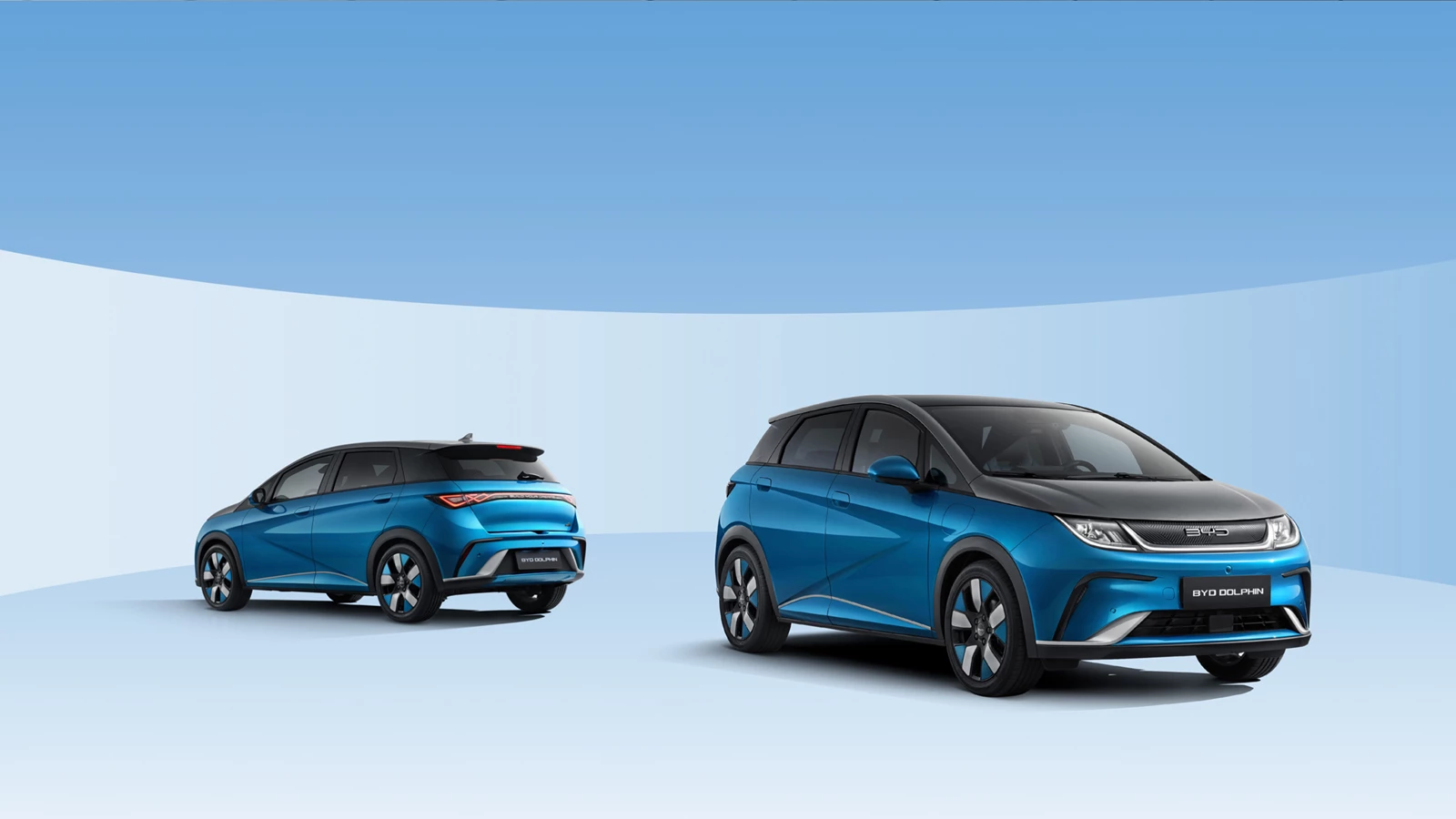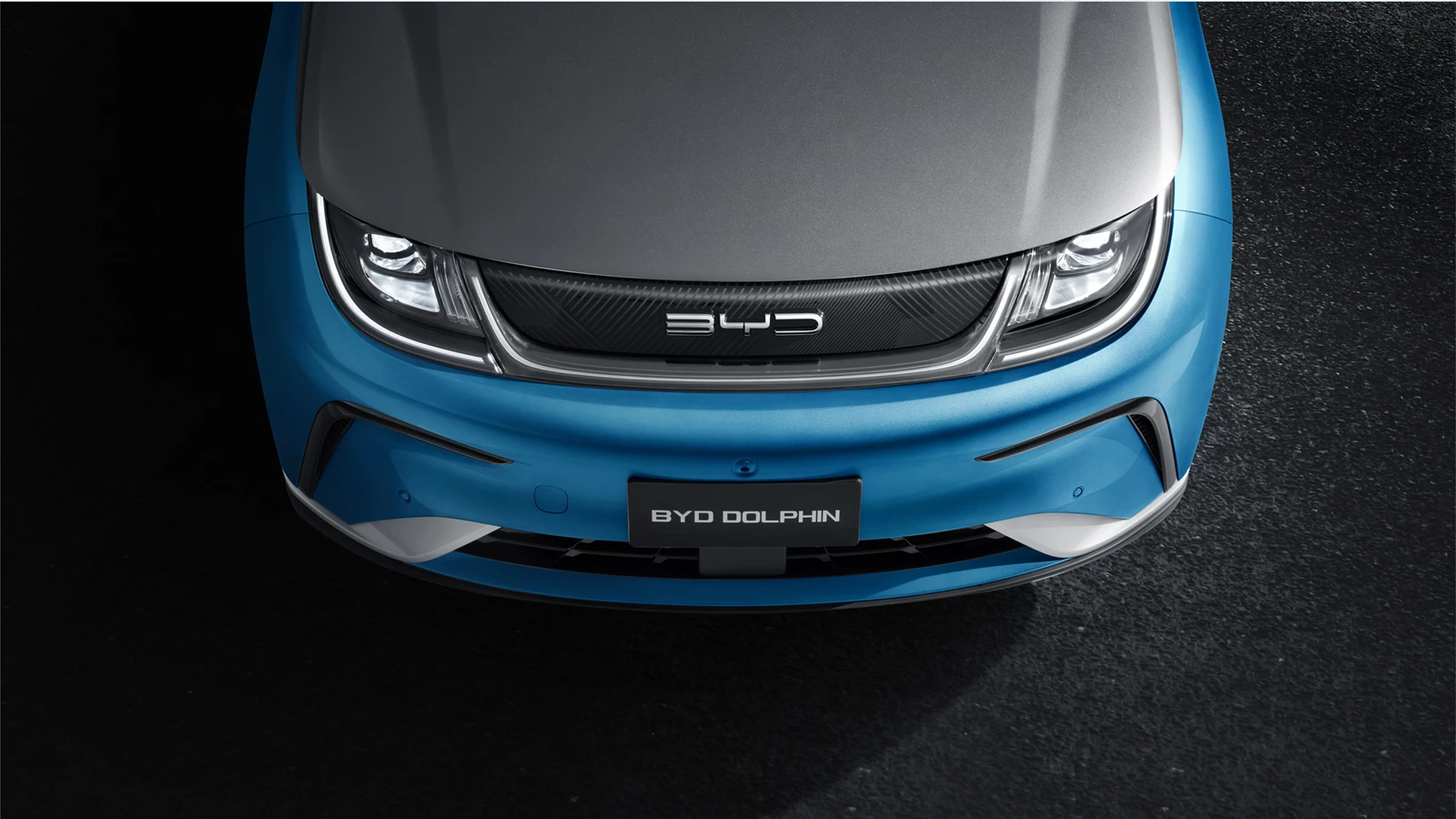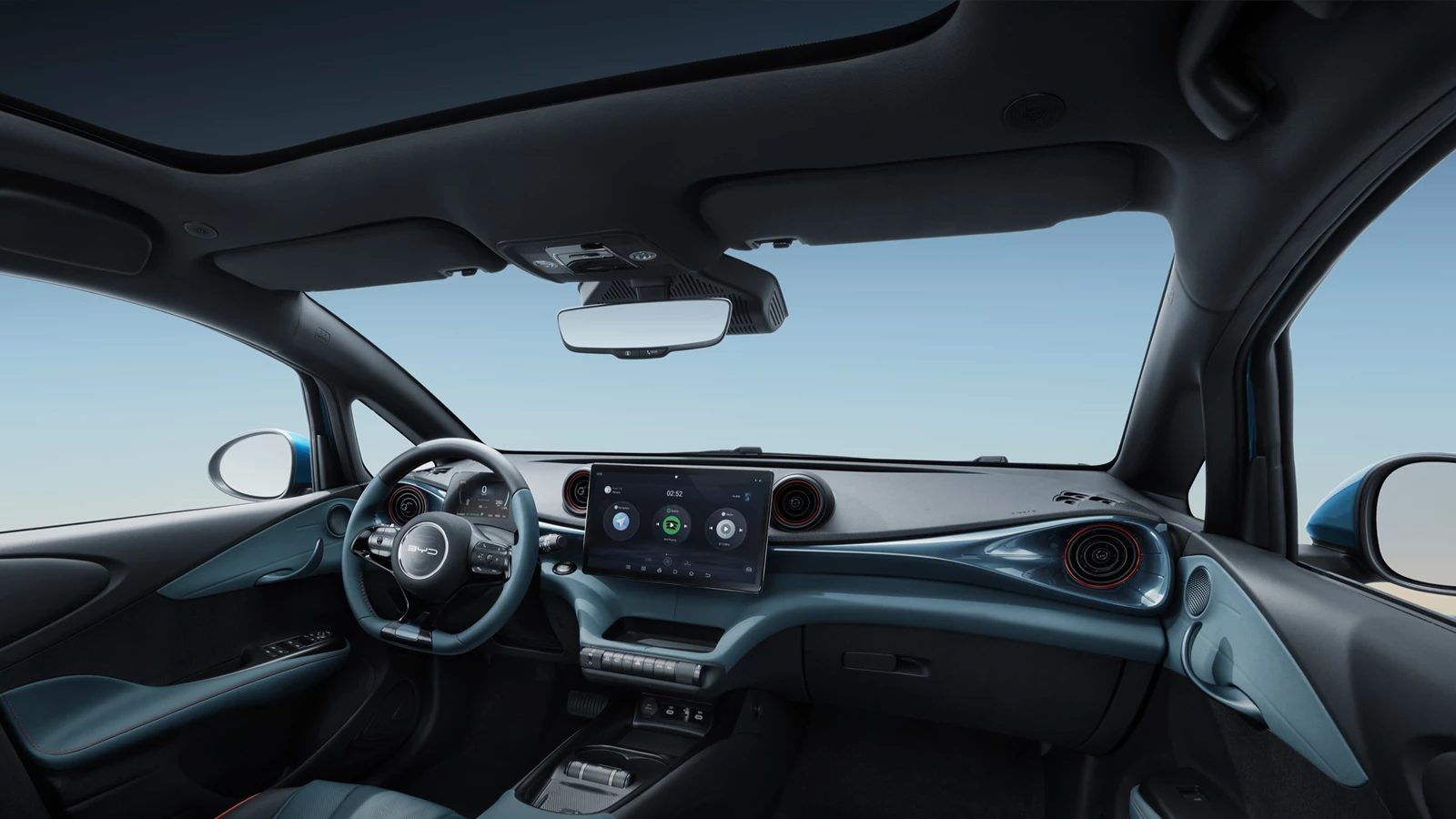 Continuing with the marine theme is the BYD Seal, which will be the Chinese firm's most exhilarating offering regarding sheer performance and their most premium venture, with a particular interest in grappling with other electric saloons, such as the Tesla Model 3, BMW i4, and Polestar 2.
The Seal also preserves the Dolphin's allegedly aquatic design tropes, which has resulted in a swooping roofline, flush-fitting door handles, slender headlights, sporty profile, and distinctive "dragon face" front end. The interior too has a far more luxurious and upmarket ambience than its smaller counterparts, with BYD's more exotic idiosyncrasies permeated throughout. Sports seats with optional electronic heating and ventilation (on higher spec models) and an air vent that stretches across the dashboard are also included, as well as a panoramic sunroof, 10.25-inch digital instrument cluster, and 15.6-inch infotainment screen with Apple CarPlay and Android Auto that can be rotated like in the other models.
The single-motor, rear-wheel drive Seal produces 308 bhp and uses an 82-kWh battery that provides 354 miles of range. However, the more powerful dual-motor, all-wheel drive Seal produces 523 bhp and 670 Nm of torque (which can easily be manipulated thanks to torque vectoring), which allows for a 0-62 mph acceleration time of 3.8 seconds. The battery is the same as in the rear-wheel drive model, although only a claimed range of 323 miles can be achieved. Nevertheless, all variants of the Seal are compatible with 150 kW DC fast charging, which enables the battery to be replenished to 80% from 30% in 26 minutes.
The Seal will start from around £41,000 and should come on sale towards the end of summer or the start of autumn.