The Ford Explorer EV shows no signs of renouncing this sacred doctrine and will continue to chant Ford's distinctive hymn, despite being underpinned by the same MEB platform used by the VW ID.4.
The Explorer itself has never been a prominent nameplate in Europe and has been consistently fashioned to suit the company's US home market. However, things could not be more different with the Explorer EV, which is the progeny of the Ford-VW partnership (a pact that involves Ford producing commercial vehicles for VW in South Africa and Turkey, in exchange for the German giant's MEB platform). Consequently, the Explorer is an electric SUV purpose-built to allure European customers and be fired directly into the smoldering furnace that is the highly competitive electric family SUV market.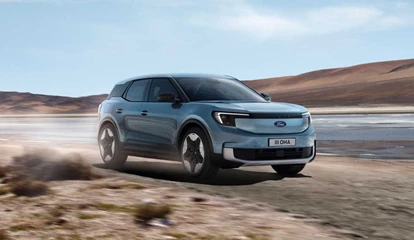 Although the Explorer shares the same fundamental underpinnings as the Volkswagen ID.4, its exterior design betrays very few hints of this. The Explorer sits between the ID.3 and ID.4 in terms of size to avoid overt competition, and is noticeably blocky and rugged in appearance, with swathes of black cladding, a floating roof, translucent graphics in the C-pillar, and black strips connecting the slender front and rear lights. However, in conventional SUV spirit, the Explorer will still be compact, whilst assuming a sturdier and more aggressive disposition than the ID.4.
The Explorer's interior too bears little resemblance to the ID.4, with a truly immense 15-inch central touchscreen commanding the dashboard and providing the typical assortment of infotainment features (including Android Auto and Apple CarPlay compatibility) and smartphone connectivity options via Ford's SYNCmove software. Unlike most built-in touchscreens however, the display in the Explorer is attached via hinges and can therefore be reclined up to 30 degrees, which not only offers greater flexibility but also exposes a 1.7 litre storage compartment for mobile phones, wallets, and other small items.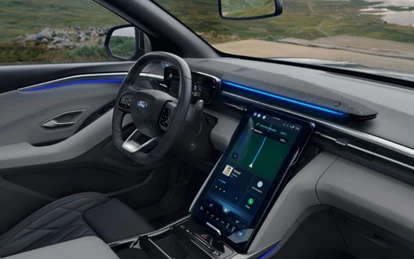 Space and storage are both key aspects of the Explorer, with a wireless phone charging pad, a 17-litre cubby between the front seats that is large enough to store a laptop, a total of 450 litres of boot space (which can be extended to 1400 litres with the rear seats in their folded configuration), a moveable boot floor, and copious quantities of leg, knee, and shoulder room.
From launch, there will only be two trim levels of the Explorer offered, with both receiving dual-zone climate control, a heated steering wheel, heated massage seats, keyless entry, and a dashboard-mounted soundbar as standard features.
The Explorer Premium trim will boast a 10-colour ambient lighting system that responds to the driver mode selected and will be furnished in Sensico artificial leather upholstery. There will also be options to add an electronic boot and panoramic sunroof. Driver assistance features can be expected to arrive in abundance as well, with lane assist technology already confirmed.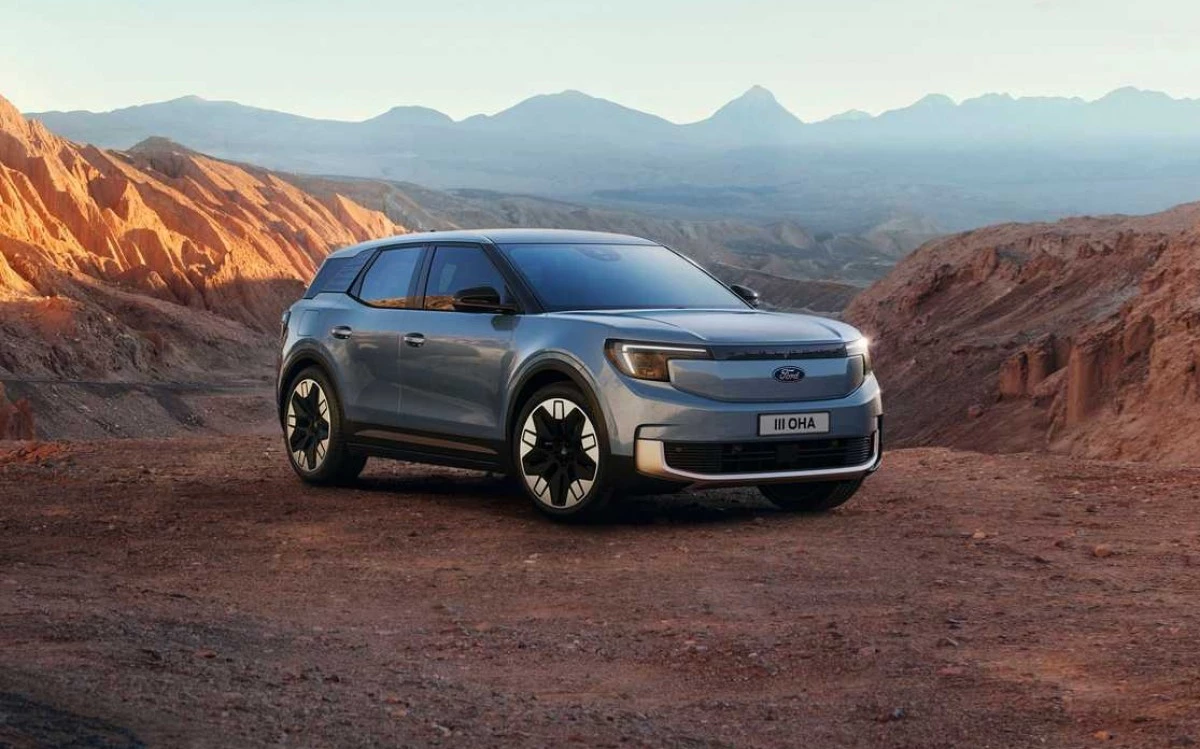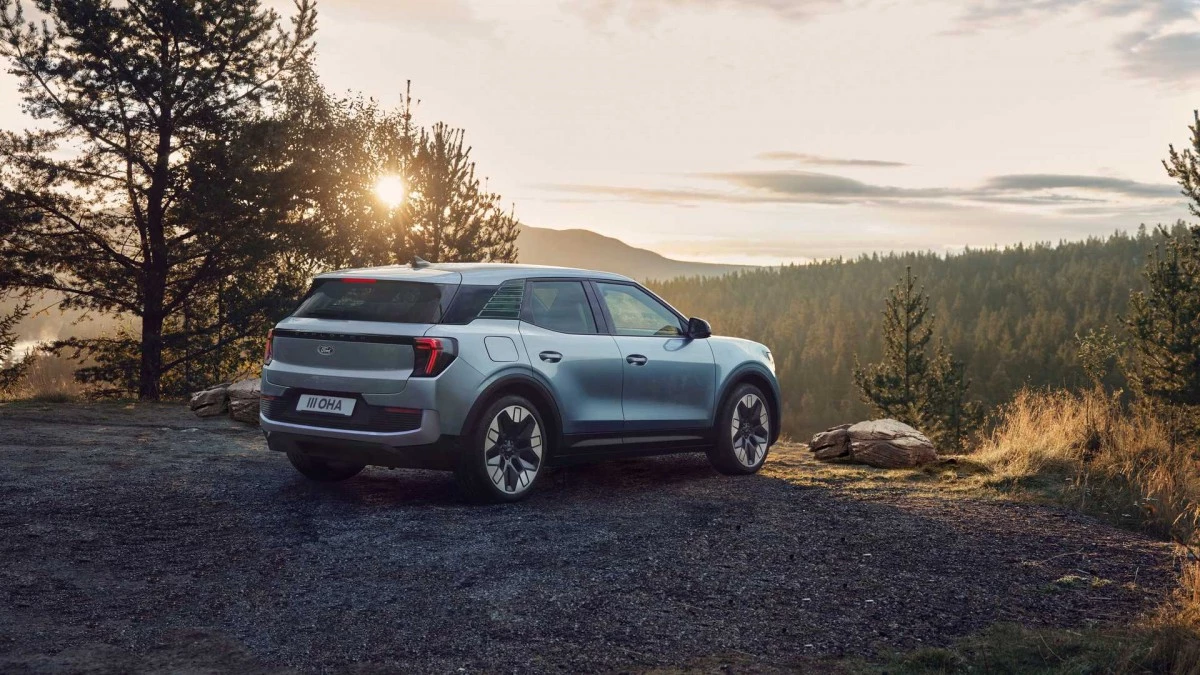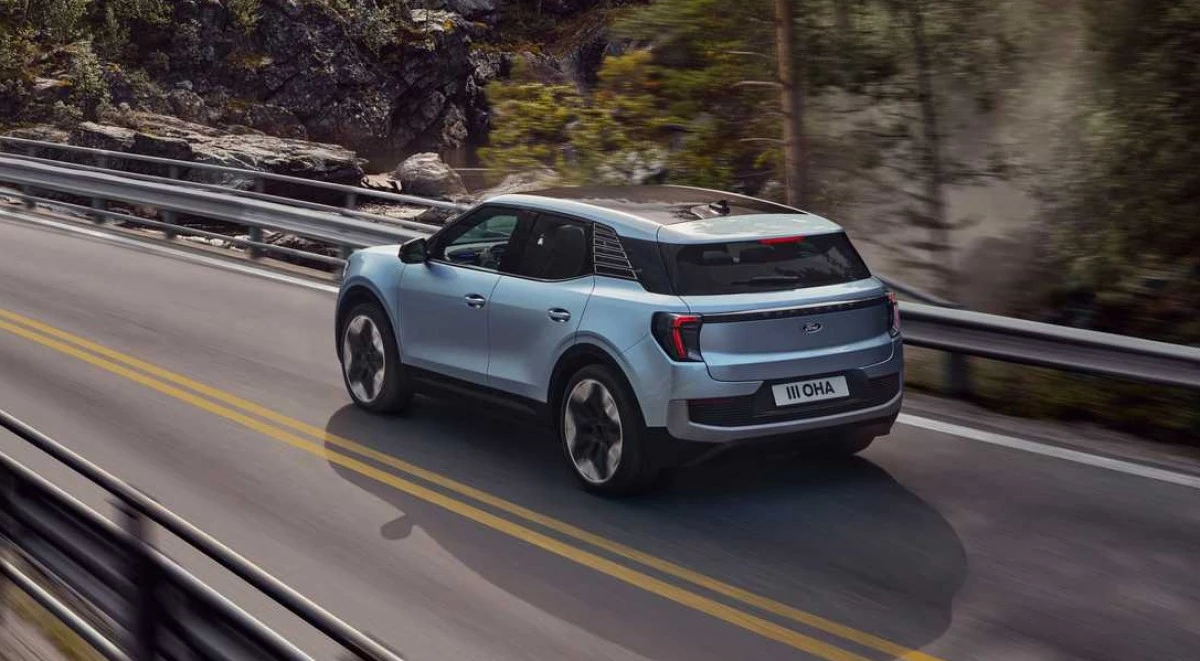 The entry-level Explorer will be rear-wheel drive with a 52 kWh battery and single electric motor that provides 168 bhp, with an estimated range of 218 miles. There will also be a more powerful rear-wheel drive variant with a larger 77 kWh battery, 282 bhp, and 335 miles of range.
Finally, the range-topping Explorer model will use a dual-motor system that provides four-wheel drive and 335 bhp, which is 40 bhp greater than the ID.4 GTX. It will wield the same 77 kWh battery as the more potent rear-wheel drive Explorer, albeit with a shorter range of approximately 305 miles.
All Explorer models will be able to charge from 10 to 80% in roughly 25 minutes and will be compatible with 170 kW fast charging (except for the entry-level variant, which can charge up to a maximum of 130 kW).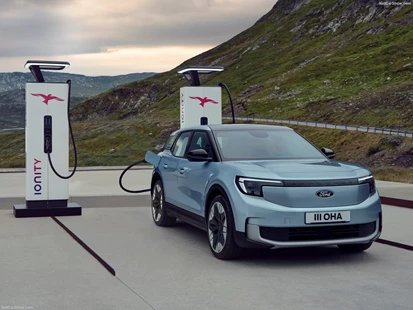 The Explorer will go on sale towards the end of the summer and should start around the region of £40,000, thus making it similar in cost to its German cousin the ID.4, although official figures are yet to be divulged. Whatever the price, the Explorer will be a pivotal addition to Ford's currently slim electric roster and may even signify the brand's shift in attention towards electrification.
Moreover, the Explorer, according to Amko Leenarts (the head of Ford's European design studio), will be the company's first model to champion the "Adventurous Spirit" design scheme, which will encompass the categories "Ultimate Outdoor", "Wild Performance", "Urban Escape", and "Active Adventure" and see Ford completely revise its styling conventions while making the brand's unabashed American identity even more pronounced.
Due to this revived interest in the company's past, the Explorer could also allude to resurrections of other Ford nameplates long thought dead and buried in the not-so-distant future, perhaps as electric vehicles. If so, this irony would advertise a clear message: Ford is drawing on their past to shape their future.