Have you heard of Rivian? If not you may want to give them a google! 

The US Start-Up seemed to have come out of nowhere receiving huge amounts of investment to help them build their unique Electric 4x4's in the form of a Pickup and a large SUV. They have also had their vehicle platform adjusted to configure an electric van, specifically a delivery van that has been heavily invested in by none other than Amazon to help electrify their fleet of vehicles.

Sky News have reported that the UK Government is in talks the the US Carmaker to build a car manufacturing plant near Bristol. Early reports show that this factory could inject a massive £1 Billion and help to create thousands of jobs!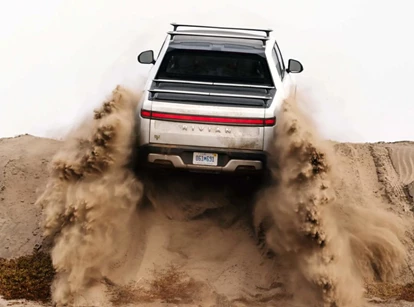 Rivian have started with 2 models in its range, the R1T (Pick Up model) and the R1S (SUV Model). Both vehicles use the same "Skateboard" platform allowing for different bodies to rapidly assembled with a range up to 400 miles and an impressive 0-62mph time of just 3.0 seconds but where the Rivian will shine the most is off road.
The Rivian has been geared up to be one of the most exciting "Adventure" vehicles out there with some interesting features such as a tunnel that runs through the car for extra storage and a tow recharging facility.