With the rigorous technological demands of the 21st century and need for luxury and comfort to justify their upmarket status, the average Land Rover has only grown more bloated and heftier, which risks compromising the brand's staple mission statement.
For example, the immense weight and dimensions of the latest Defender have notably inhibited its off-road and even on-road capabilities, thus causing it to be upstaged by more compact 4x4 SUVs, such as the Fiat Panda 4x4 and Suzuki Jimny. Perhaps even worse for JLR, exorbitant costs of owning a Land Rover have rendered the brand vulnerable to being undercut by Chinese firms who have already demonstrated that they can produce significantly cheaper models without sacrificing too much quality and performance.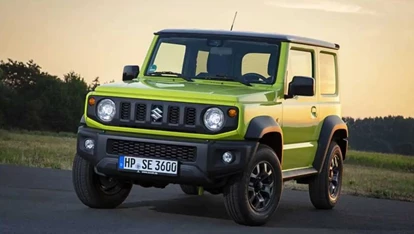 Land Rover's announcement of a "baby Defender" that will serve as a sibling to the Land Rover Discovery Sport, Range Rover Evoque, and Range Rover Velar (all of which are smaller than the Defender in terms of size) has extended a much-needed lifebuoy to avoid drowning amidst the sea of increasingly stiff and financially viable competition.
It will be the fourth entrant to Land Rover's refreshed roster, alongside three electric SUVs, and will be underpinned by the exclusively electric EMA architecture.
This "baby Defender" has the potential to be called the Defender Sport designation and, due to the smaller platform than the Defender, will be significantly more compact, with dimensions likely floating around 4.6m in length, 2m in width, and under 1.8m in height.
As such, it will be similar in size to the Skoda Kodiaq and Dacia Bigster. The current Defender is strapped to the D7 platform that it shares with the Discovery, although an impending electric permutation (slated for some point in 2026) will utilise the MLA architecture that will also feature in forthcoming Range Rovers.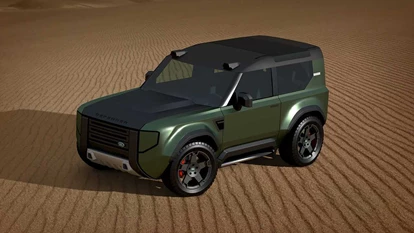 This EMA platform has been pampered with a slew of updates so it can accommodate advanced battery and propulsion technologies to ensure that a dearth of performance is not a concern for any vehicles tethered to it. Additionally, the EMA platform is fitted with 800V charging architecture that boasts a peak charging rate of 350 kW, and batteries provided by Tata's new UK factory in Somerset that possess a higher energy density than those that power the Jaguar I-Pace.
Due to the greater energy density, the batteries that will be used in the "baby Defender" will be considerably slenderer. This will allow for a more spacious interior and raised ride height, which harmoniously resonates with Land Rover's innate off-road inclinations. It is likely also that the final vehicle will mirror the Defender's use of body cladding and panels, as well as its general styling, as part of JLR's scheme to distinguish its brands more clearly via its "House of Brands" initiative.
Through this strategy, Land Rover envisions for each of their vehicles to encapsulate their "embrace the impossible" mantra, and common familial traits across their range will be crucial to carve out their own identity and enforce the off-road profile that forms the marrow of the Land Rover badge.
The Defender is classified as one of JLR's high-margin models and is responsible for a substantial fraction of their total global sales. As a result, by fabricating a mutual genetic thread between the larger Defender and its smaller relative, Land Rover are suggesting that the Defender's all-terrain prowess and reputation for reliability will be implanted into the baby model.
A compact SUV is exactly what Land Rover needs to target greater sales volumes and expand their appeal to those intimidated by the far more imposing proportions of the traditional Defender. Therefore, a "baby Defender" that is cheaper, yet still recognisable, could be a recipe for success, which will be particularly important in the UK, as the model is expected to be constructed in Merseyside. This latest and pivotal addition to Land Rover's line-up could be arriving in dealerships in 2027, although further information has not been confirmed.