Electrification is now advancing at a breakneck pace, and it is becoming increasingly apparent that who remain indecisive between jumping onto the e-mobility technology or to keep producing fossil fuelled vehicles and risk being left behind.
Not wanting to find themselves in the position watching enviously as their more decisive rivals fade into an electric future, Mercedes-Benz have opted to entirely revaluate their electric range and their strategy moving into the second half of the decade and beyond.
In response to a reduction in sales in the affordable luxury market, and a projected 25% decrease in market share by 2026, Mercedes have elected to abandon the idea of bringing a larger volume of wallet-friendly electric vehicles to the market. Instead, the German firm will further increase the average prices of their vehicles to move them up the shelves within the luxury segments, thus compromising mass market appeal over their sale price per unit. This will be accompanied by a reduction in available body styles (what Mercedes refers to as a "portfolio of variants") from seven to just four for entry luxury class vehicles.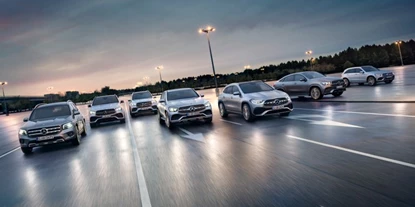 Fore fronting this marked shift in company policy will be the full-electric compact saloon that is based off the Vision Concept EQXX revealed in 2021. The Concept flaunted an unprecedented 95% battery efficiency and a revolutionary powertrain, and infotainment technology that will likely be installed into the C-Class electric equivalent, which has ambitions to rival the hugely successful Tesla Model 3.
Unlike the other members of Mercedes' electric range, however, this new vehicle will not utilise the EVA architecture, nor will it fall into the embrace of the EQ brand in general, which Mercedes hope to retire as battery-electric vehicles become homogenous across their range. To replace this platform will be the MMA architecture that promises to significantly increase battery energy density and refine upon the impressive electronics of the Concept to deliver vehicles with range capabilities that would seem fanciful to any current electric Mercedes.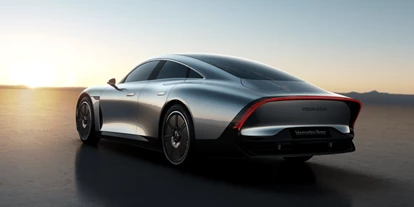 As such, if these grand visions of seemingly futuristic efficiency are realised, the MMA-based saloon will comfortably outstrip the 324-mile benchmark set by the EQA SUV. Moreover, to further boost the potential range of this upcoming prodigy, expect a series of clever weight-shedding solutions in conjunction with an extremely aerodynamic shape for drag reduction.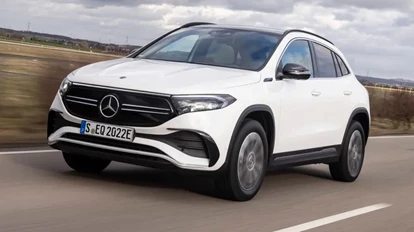 Mercedes-Benz have also been eager to reveal that this new electric saloon will be the pioneer of the company's proprietary MB Operating System, which will be used instead of the Google connectivity options integrated into the vehicles of competitors such as Volvo. This homemade infotainment system may even feature the experimental processor being developed by Mercedes that executes tasks in "neuromorphic spikes", which essentially translates to the processor steadily accumulating tasks until a certain quantity has been reached, when they are all carried out simultaneously.
As appears to be an emerging theme in Mercedes' updated philosophy, this would considerably improve efficiency and maximise range. What is certain is that the interior of the vehicle will place a particular emphasis on graphical interfaces in the guise of digital instruments displays and control screens.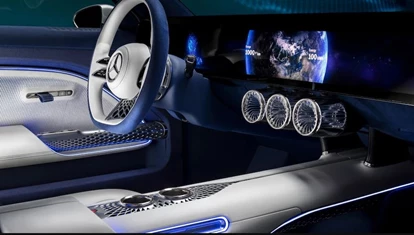 The MMA platform underpinning the as-of-yet unnamed Mercedes EV will be launched in 2024, which is therefore a rough estimate for when the new vehicle can be expected.
When speaking about the electric powertrain of the Concept EQXX, Mercedes' Chief Technology Officer Markus Schafer stated that "We want to bring this tech to series production and see the same results". Consequently, it appears that Mercedes are committed towards developing battery technology that will irreversibly transform the landscape of e-mobility and further add to the growing pile of battery vehicles' advantages over internal combustion. It is not unreasonable to assume then that other brands are not far behind and the future of EVs is destined to be both exciting and dynamic.