Calm waters appear to have been restored with JLR's latest resolution to wipe the slate clean and rebuild Jaguar from its most fundamental foundations all the way to its unmistakable feline trademark with a huge investment of £15 billion over the next five years.
This departure from the past and drive towards an uncharted and radically different future will be ushered by a four-door, all-electric £100,000 GT that will be the progenitor of Jaguar's refreshed line-up, which will also contain two crossovers. Shockingly, it seems that Jaguar have no intention of revitalising any of their existing models to complement their novel image, with the Jaguar phoenix rising from the ashes of the brand they have become.
This all-electric GT will be based on the bespoke JEA (Jaguar Electrified Architecture) platform that has been designed to accommodate vehicles with a longer wheelbase and allegedly enable this new GT to be Jaguar's most powerful production vehicle ever made, far outstripping anything that has come before. Additionally, range is expected to stand at 435 miles (nearly 150 miles in excess of the current I-Pace), with 200 miles able to be replenished in 15 minutes with rapid charging.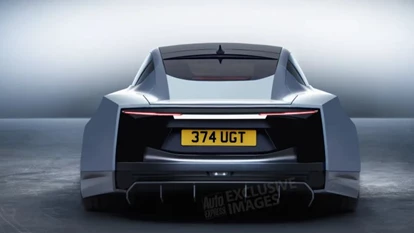 Both Jaguar and JLR's most senior officials are not shy in voicing their conviction that the JEA platform will be game-changing for the firm. Nick Collins, who is the Executive Director of Vehicle Programmes at JLR has stated that "JEA is being developed specifically for the exuberant Jaguar brand. There's not a single vehicle architecture anywhere in the world that could create something as exuberant as what Gerry and the team have created".
Exuberance, alongside fearlessness, progressiveness, and uniqueness (Jaguar have not been sparing with grandiose and extravagant vocabulary) will form the vertebrae of Jaguar's new design language. JLR's Chief Creative Officer, Gerry McGovern, has pledged that all upcoming Jaguar models to see production, in words echoing Jaguar's founder Sir William Lyons, will be a " copy of nothing", with the revolutionary yet gorgeous designs of the E-type and XJS being particularly inspiring for the creative team.
The design scheme that saturates Jaguar's new range was selected through an internal competition that saw the entirety of JLR's creative force divided into three teams, who were each instructed to devise three vehicles that were idiosyncratic yet sharing in a common genotype. Christened as Project Renaissance, the combined effort of the three teams produced a staggering 18 full-size clay models in only three months, with the judging panel of stakeholders unanimously deciding upon the victors.
Adrian Mardell, who is the new CEO of JLR, has lauded the designs concocted by the triumphant team as "jaw-dropping", with McGovern affirming that the new Jaguars, as per their heritage, will arouse both shock and awe. Jaguar's pivot towards more emotive and spectacular design motifs reflects the brand's shift upmarket and away from their unfruitful attempts to open themselves to mainstream currents and acquiesce to safer, more mass appeal designs that have characterised the past few years.
In returning to its luxury, avant-garde roots, Jaguar will be targeting lower sales volumes in favour of greater cost per unit, with a predicted entry-level of £100,000. As such JLR expects the new Jaguar range (with all models being constructed at the firm's Solihull production plant) to sell approximately 50,000 vehicles a year. Jaguar's homecoming to the premium sector will also be partnered with a completely revised business and retail model. New vehicles will exclusively be sold alongside Range Rovers, Defenders, and Discoveries at a reduced number of dedicated retailers, with the potential of standalone sale points.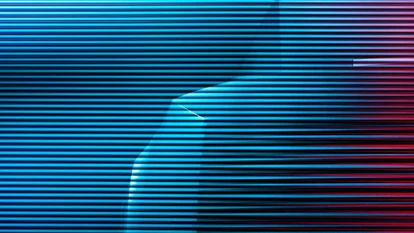 The new Jaguar electric GT will be officially revealed in either the April or May of 2024, meaning actual specifications cannot be attached to the vehicle as of yet. If Jaguar's timescales are met, the new vehicle will go on sale in 2025, with successive models arriving at the rate of one per year.
From AutoExpress' exclusive image, the GT will be distinguished by a mix of straight lines and dynamic angles, with a noticeably broad posture, large diffuser, and attenuated rear lights. Aside from these features, nothing more has been broadcast concerning the design of the new vehicle, although, when prototypes begin to prowl the roads at the end of this year, the veil of mystery may be lifted somewhat.
Jaguar's restructuring and abrupt reversals of policy in their migration to the upper tiers of the luxury segment is happening against the backdrop of a complete JLR makeover that hopes to set apart its constituent brands and season them with their own defining flavour. Jaguar have openly confessed that their return to unconventional and eccentric designs and sharp deviation away from their previous strategies, especially as the brand turns electric, may prove to be controversial at first. However, Jaguar ultimately believes that their decisions will secure their longevity in the EV market and reinstate their reputation as a byword for luxury, culture, and "exuberance".