Rumours have long been circulating in the motoring world that Tesla intends to significantly reduce the entry level to its range to enable thousands of other potential consumers eager to embark on the transition away from fossil fuels.
At the start of March, Tesla hosted the Tesla Investor Day to unveil a range of new products including a Cybertruck update and the revealing the company Master Plan Part 3. In this announcement, there was no direct update regarding the budget friendly Tesla hatchback, however, there were plenty of hints to suggest otherwise. With Elon Musk giving crucial information regarding the battery technology and improvements to the assembly process to aid a reduction in manufacturing costs.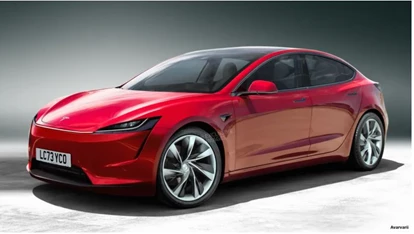 In 2003, when Tesla first made its mission public to steer the global revolution against internal combustion, many would have mocked the companies seemingly impossible ambitions as delusional. Nevertheless, as interest in electric vehicles has grown exponentially, Tesla has seen astronomical success, comprising record sales in a slew of global sectors and the sale of its three-millionth vehicle.
Now, Tesla seeks to funnel more resources into its war to bring down production costs and by virtue access those consumers outside of the luxury EV market. More specifically, Tesla is looking to replicate its success in making the Model Y considerably less expensive to construct than the Model 3 (primarily using "stamped" components that saved a total of 1600 individual welds) by slashing production costs by 50%.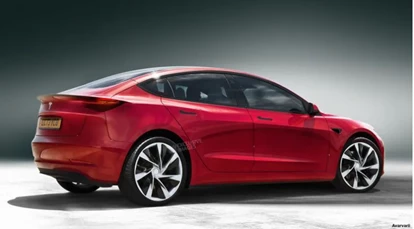 Even this highly optimistic goal doesn't appear so fanciful after Tesla demonstrated the methods it will use to achieve this. Typically, vehicles are disassembled and reassembled multiple times on a production line to combine all the necessary components. However, as an alternative to this, Tesla will have different components of their vehicles assembled separately before being fused into the final car, which Musk claims will improve space, time, and overall efficiency by 30%.
This is just one of Tesla's clever schemes to further decrease losses incurred from production: the firm will utilise Tesla's Tabless battery design with a new connector between cells in the entry level hatchback and future models. These Tabless batteries are 35% smaller than the batteries Tesla currently and can store a staggering five times more energy, enabling more charging capacity in the same volume with reduced risk of overheating. Consequently, these batteries could deliver approximately 16% more range per kilowatt-hour, which would allow a hatchback vehicle with half the battery capacity of the Standard Range Plus Model 3 to manage up to 160 miles on a single charge.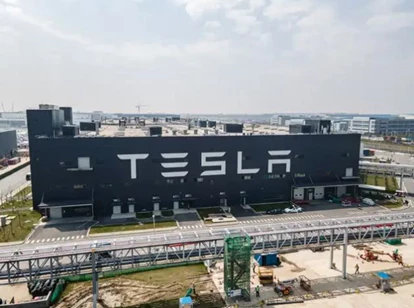 The new model will also take advantage of Tesla's structural battery pack technology (used in new Model Ys), which integrates the battery into the very chassis of the vehicle. Aside from reducing the number of components required by a total of 370, which yields obvious benefits such as a reduction in production costs and time, adoption of the structural battery pack in the new model will also reduce weight by 10%.
This could contribute to a potential range increase of up to 14%. Furthermore, it should help to counteract the lower energy density of lithium-iron phosphate cells when compared to more expensive nickel manganese cobalt cells as the batteries themselves demand less space than they would in a conventional module-based architecture.
Other notable technological improvements will include: a 48V electrical system that will enable lighter wires to be used; wireless networks within the vehicle to control certain functions; and a new electric motor that will only cost $1000 to produce and will have a significantly more benign environmental impact due to a lack of rare earth materials in its construction.
When taking all of this into account and assuming Tesla's endeavour to cut production costs by 50% bears fruit, the new model, which will be aiming to rival the Volkswagen ID.3 and MG 4 Hatchback in the compact hatchback sector and will most likely share several design parallels with the Model Y if sketches are to be believed, could enter the market at around £22,000.
This would be momentous for Tesla as a company as it would incentivise them to release more affordable electric vehicles as manufacturing would become profitable. Moreover, the aforementioned battery developments and weight reduction measures should transfer into benefits to both performance and range, even if only a single motor configuration is likely to remain consistent with the focus on tapering production expenses.
This new electric hatchback will be instrumental for realising Tesla's aspirations to sell 100 million vehicles by 2030 and expanding the company's horizons well beyond the confines of the luxury sector. Considering that development has only recently commenced, the vehicle itself should not be expected before 2025, in which more expensive variants, such as a fully autonomous version utilising an upgraded configuration of Tesla's "Full Self Driving" system, may be offered upon its release.