Tesla's mission is to accelerate the world's transition to sustainable energy through increasingly affordable electric vehicles and energy products. To ramp production to 500,000 cars per year, Tesla alone will require today's entire worldwide supply of lithium-ion batteries. The Tesla Gigafactory was born out of necessity and will supply enough batteries to support Tesla's projected vehicle demand. Today, the Gigafactory produces Model 3 electric motors and battery packs, in addition to Tesla's energy storage products, Powerwall and power pack.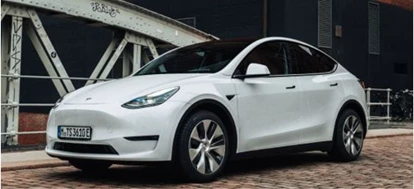 Tesla broke ground on the Gigafactory in June 2014 outside Sparks, Nevada. The name Gigafactory comes from the word 'Giga,' the unit of measurement representing "billions." The Gigafactory is being built in phases so that Tesla can begin manufacturing immediately inside the finished sections and continue to expand thereafter. Already, the current structure has a footprint of more than 1.9 million square feet, which houses approximately 5.3 million square feet of operational space across several floors. The electric car phenomenon did have plans to build the next Gigafactory in the UK, however, with the uncertainties regarding Brexit, Elon Musk has decided to scrap that plan and begin the construction in Germany.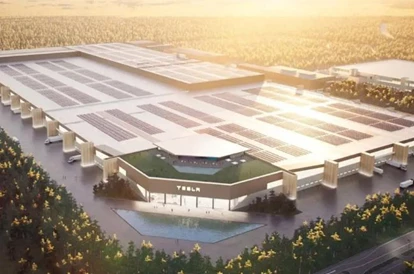 Musk told trade magazine Auto Express that uncertainty over the U.K.'s decision to withdraw from the European Union "made it too risky" to establish its European battery facility in the country. The new plant is set to be built in Berlin while Tesla also plans to create an engineering and design center in the German capital. Musk said another factor behind the decision to place it there was due to Germany's engineering prowess — the country is home to one of the world's largest carmakers, Volkswagen. It will be the company's fourth Gigafactory. The original Gigafactory was set up in Reno, Nevada, to build batteries for Tesla's electric cars, while its second U.S facility was built in Buffalo, New York. It's set to open a new car plant in Shanghai, China, soon. 

Brexit has weighed heavily on major industry deals in the UK, and made it an unappealing target for outside investment. The Office of National Statistics warned that the economy grew at its slowest annual rate since 2010 in a turbulent year for sectors including manufacturing. Traditional car manufacturers in the UK have downsized in recent years, with brands such as Jaguar, Nissan and Honda cutting hundreds of jobs and shuttering manufacturing plants across the country. Foreign investors looking to ship to mainland Europe will understandably see that and the UK's lack of a trade deal as a signal to look elsewhere. And a separate trade deal with the US, while likely, is still far from agreed. 

Due to a shortage of people with advanced engineering and manufacturing skill, it would have been almost impossible for Tesla to find the 30,000 workers that are rumoured to be the target number for the new factory by the target deadline of 2021. And as Musk hinted in his comments, Germany's engineering talent was part of the attraction.